Bachelorette Bingo Download
Print and Play Our Bachelorette Bingo Boards For the Premiere!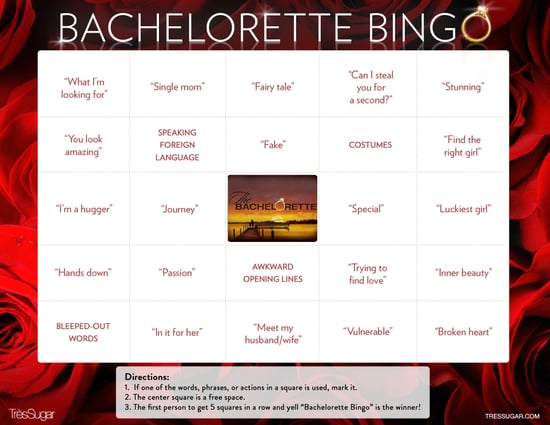 Get your gowns and roses ready; today is The Bachelorette season premiere! Emily Maynard is taking a second shot at love after things ended with The Bachelor Brad Womack, and we're not ashamed to admit we'll be glued to our seats for the premiere. If you're a longtime fan of the show (or even if you're not), we've got a fun way to make your Bachelorette viewing party even better — Bachelorette bingo!
Here's how it works: just click here to download five different Bingo boards (including a blank one), print them out, and play a Bachelorette version of Bingo at your premiere viewing party!
And here are the links to the different printable Bingo boards:
Now grab a glass of wine (or two), some equally Bachelorette-obsessed girlfriends, and play some Bingo!