Bachelorette Party Ideas
5 Vegas-Free Bachelorette Party Ideas
A bride's bachelorette party isn't really just about one last drunken night of debauchery. Let's face it, if she's marrying the right guy, she'll have plenty of those on the horizon! A bachelorette bash is more about spending the kind of intensely girlie quality time with friends that it's hard to find the time or space for once she's happily hitched. So if you're planning a bachelorette party for a friend — or someone is planning one for you! — ditch the clichéd trip to Vegas and plan a truly memorable event that will allow for plenty of QT.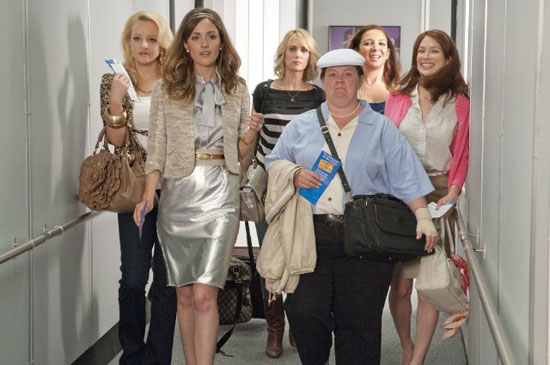 Head to the beach: For a party that's all about location, location, location, take things beachside. What better venue for relaxing, working on your prewedding tan, and knocking back a cocktail or two than a warm, sandy beach? If you can round up enough girlfriends, forgo the often-skeevy beach motels and rent a house near the sand instead. Need more inspiration? Take a cue from this community member.
Take it to the Ace: All of the Ace's hipster hotels are perfect for a weekend of relaxing — and partying — with your girls, but as one community member found out firsthand, the Ace Hotel Palm Springs is especially well-suited to a bachelorette weekend. Lounge by the pool, indulge in an adult sno-cone, and never even have to leave the premises.
Wine country weekend: A trip to wine country can be almost as relaxing as one to the beach, but, you know, with wine. Rent a house or apartment for the weekend if you can to cut down on costs. Then stock up on a few of your favorite bottles as you're tasting during the day, and skip the pricey wine country dinner that night; instead, bring an assortment of cheese, charcuterie, and fruit back to your digs, and continue the tasting on your own.
More ideas, after the break!
Bachelorette staycation: Instead of spending money on a pricey hotel, stick close to home and go all out on everything else. Book appointments at a spa or nail salon nearby, go out to the bride's favorite restaurant and hit a couple local bars later, and bunk up together at someone's house later to keep the party rolling.
Her favorite things: Plan a weekend, at home or away, that revolves entirely around the bride's favorite things. Stock up on her candy of choice and nostalgic movies, mix up her signature cocktail, and build a playlist of her favorite songs. Fill the itinerary with her favorite activities — preferably ones she can't always convince you, or her husband-to-be, to do with her. As much as it may seem like planning a wedding already is all about her, she's probably having to cave in to a lot of other people's requests and needs right now, so a weekend filled with things she loves will be a welcome reprieve from that stress.
Any out-of-the-box bachelorette ideas to add?