Bad Signs on a First Date
Are Getting-to-Know-You Questions a Bad Sign on a First Date?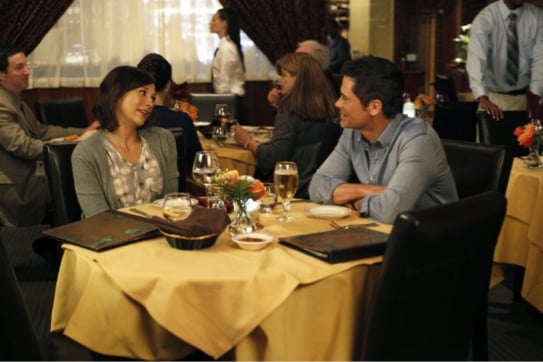 Using its reliably intriguing number-crunching, OK Cupid says it can help you figure out the important stuff on a first date — politics, religion, sexual willingness — with its easy-to-bring up questions.
It's meant to be humorous, I think. A yes to, "In a certain light, wouldn't nuclear war be exciting?" signals a yes to sex on the first date, while saying no to, "Do spelling and grammar mistakes annoy you?" indicates religion is probably somewhat important. I don't know about that except maybe the Bible needs a proofread?
Besides the fact that insinuating nuclear war could be exciting is a guaranteed conversation starter, I detest any and all getting-to-know-you questions, however explicit or cryptic. I cringe at the first sound of a "who," "what," or "how," because they're usually abrupt. And choppy conversations unsettle me: they're signs conversation isn't flowing, and the date is not going well. Do you see them as a bad sign, or just a necessarily evil of the dating game?