Bad Strip Club Names on Twitter
Tweets Girls Say: Starter Cats, #BadStripClubNames, and Sexy Uniforms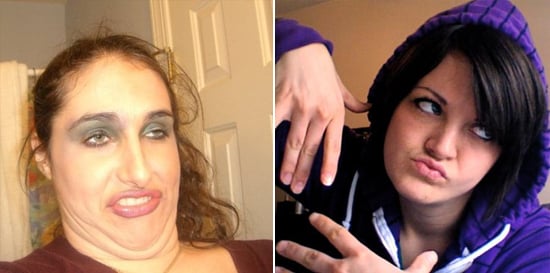 Take a giggle break before the three-day weekend with the week's funniest tweets. The ladies of Twitter entertained us with bad strip club names, favorite sex positions, and Harry Potter jewelry. Single or paired up, you're sure to find a tweet or two you can relate to. What are you waiting for? Get your laugh on now:
No judgment.
At this point in my dating career, I think it's time to get a starter cat.

— Julia Gazdag (@JaaaaaayGeeeeee) August 28, 2013
Valid reasoning.
Falling in love doesn't sound like my thing but not getting out of bed to turn the light off does.

— Stephanie Mickus (@smickable) August 26, 2013
One question: what are the "things"?
Buttholes n' Things #BadStripClubNames

— Morgan Murphy (@morgan_murphy) August 27, 2013
Click on for more funny!
I support this.
I like to walk through people holding hands because fuck your happiness

— Joselyn Hughes (@joselynhughes) August 28, 2013
That's a good one.
My 43rd favorite sex position is called the "I already regret this so hurry up"

— AmberTozer (@AmberTozer) August 22, 2013
I have an intimate relationship with my Netflix.
everyone is getting into relationships and growing up and I'm just getting lazier and finding more tv series to watch

— Common White Girl (@girlposts) August 29, 2013
It's the little things.
My boyfriend is coming home tomorrow so I'm savoring my last open-door pooping the way a death-row inmate savors his last meal.

— Stephanie McMaster (@Smethanie) August 29, 2013
A girl's gotta do.
I'm only stripping to put myself through therapy

— Megan Amram (@meganamram) August 28, 2013
Wizard, especially.
I love guys who wear sexy uniforms. Like a military guy, doctor, wizard, etc.

— Lori (@HeyitsLori) August 29, 2013
But maybe use it in sangria?
I'm a bottle of wine that you have a glass of and think "that was great!" Then you put it in the fridge and never have sex with it again.

— Bez (@Bez) August 28, 2013
Only good things.
What will happen to me socially/sexually if I wear a Harry Potter necklace in public

— Carrie Wittmer (@carriesnotscary) August 29, 2013
From experience: a break is short for breakup.
Ross JUST kissed the copy girl!!! #AreTheyOnABreak? #90sgirlconfusion

— 90s Girl Problems (@90sgirlproblem) August 28, 2013