Balancing Relationship and Career
Is the Woman Who Does It All an Unhealthy Ideal?
Buzz just got ahold of the new trailer for I Don't Know How She Does It, a film adaptation of Allison Pearson's book by the same name, starring Sarah Jessica Parker. The movie's got a great cast (Christina Hendricks and Busy Philipps, to name a couple), and it looks pretty funny and heartwarming — almost what we'd imagine Carrie Bradshaw's life might be like a few years down the line from where we last left her, juggling a loving husband, small children, and a successful career.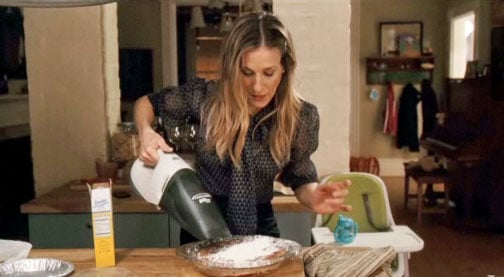 SJP's character is frantic and harried, focusing on everyone else's needs above her own, and at one point the trailer asks, "How do you keep life together, without losing it?" But that got us thinking: maybe we should be asking a different question altogether. That is, not just if a woman can have it all, but whether that's even what she should strive for. The idea of a "superwoman" who can juggle an unbelievable number of responsibilities without dropping a single ball is unrealistic, and in some cases, maybe even unhealthy.
I haven't read the Pearson book the movie is based on, so this isn't a spoiler, but we certainly get the impression from the trailer that SJP's character really can't have it all, and will have to let something go in the end. And while that seems like a reasonable compromise to reach, I get the sense that we're supposed to feel regret and pity that she couldn't, actually, do it all.
What do you think? Is the idea of the woman who does it all actually a myth, perpetuating an unhealthy ideal? Or are plots like these simply acknowledging the reality of many women's lives in a funny and touching way?