Barack's Big Speech: What Was It Like at Invesco Field?
Barack's Big Speech: What Was It Like at Invesco Field?
What a night! While Liberty and I hashed out the finer points of Barack's speech over dinner, one thing was clear: the setting was pretty unbelievable (for reasons we'll get into soon.) Wading through the mile-long line to the Mile High Stadium, we scored front and center seats — so front and center, we were right under the Oprah, Kanye, Angela Basset, Gayle King, Forrest Whittaker suite. Shawn Johnson leading the pledge and Jennifer Hudson singing the national anthem was just the beginning. From Sheryl Crow to Stevie Wonder, to Will.i.am and John Legend, the stage was a parade of stars before Barack even thought about taking the stage. I'm telling you, when Oprah showed up, the screams from the crowd? I thought someone had died, or worse. The weather was like bathwater, and was a perfect stage for the speeches — the real main event — that we'll get into very soon, because we sure didn't see eye-to-eye on this one. In the meantime, take a peek at who else took in the view tonight.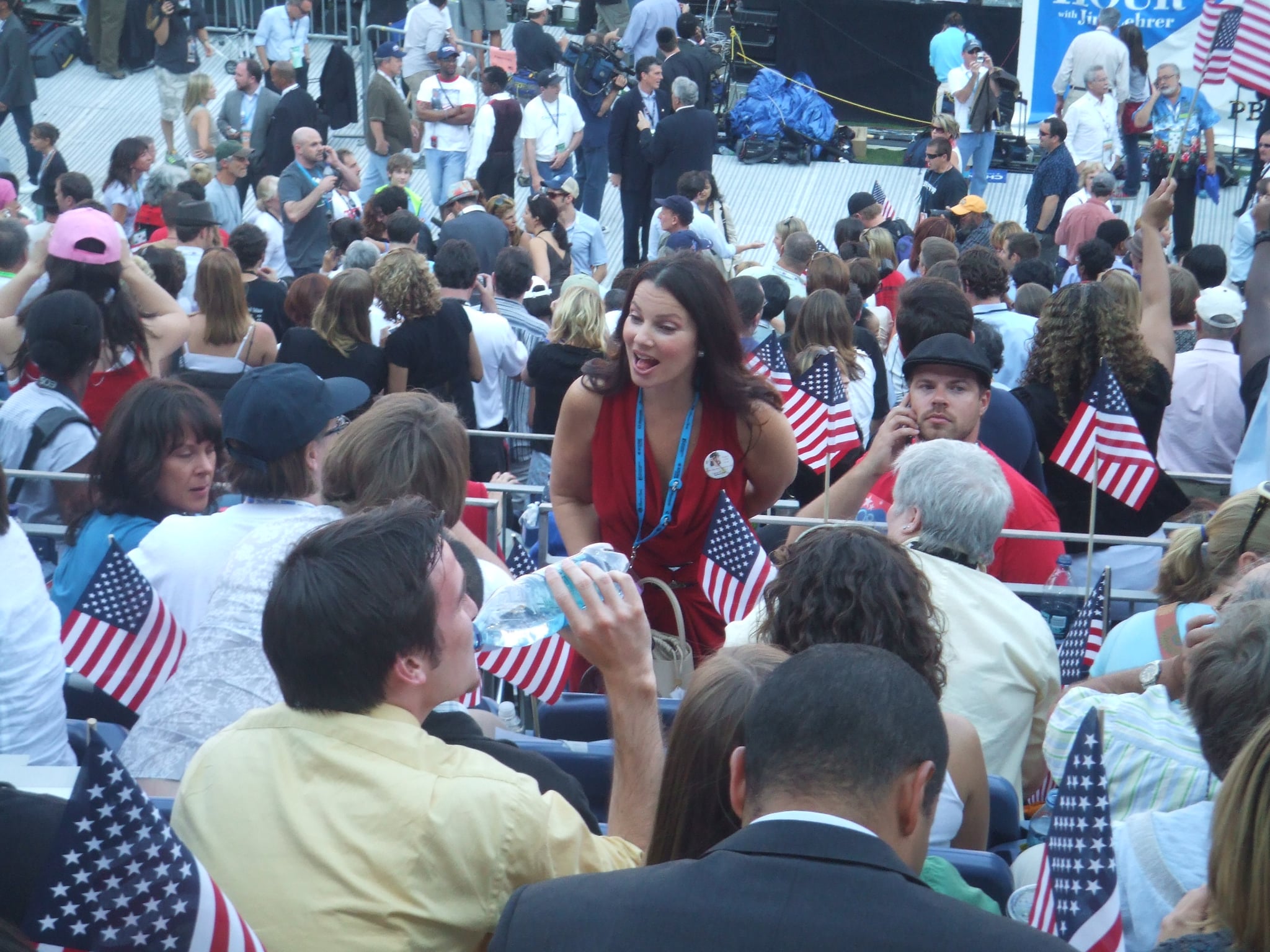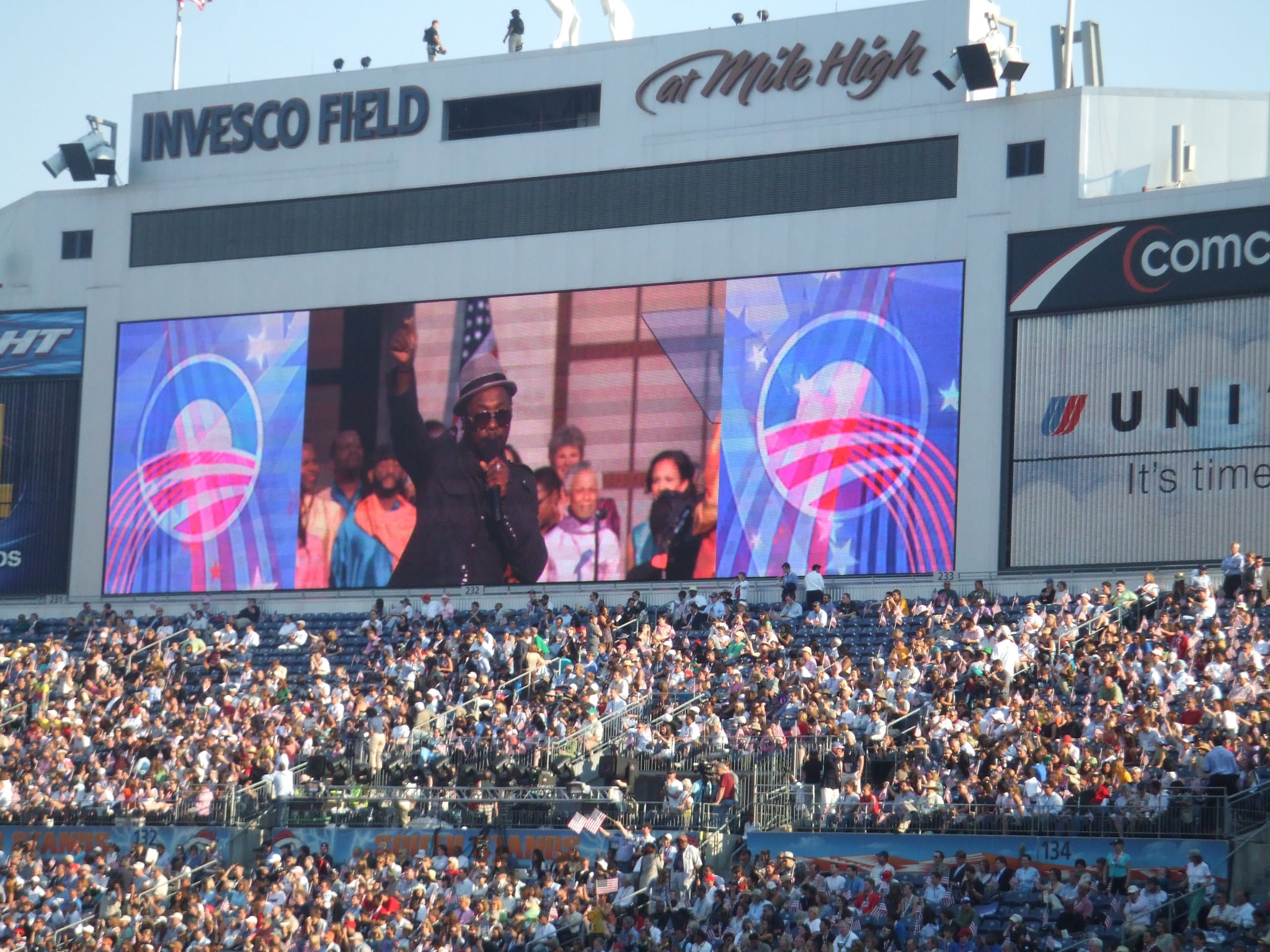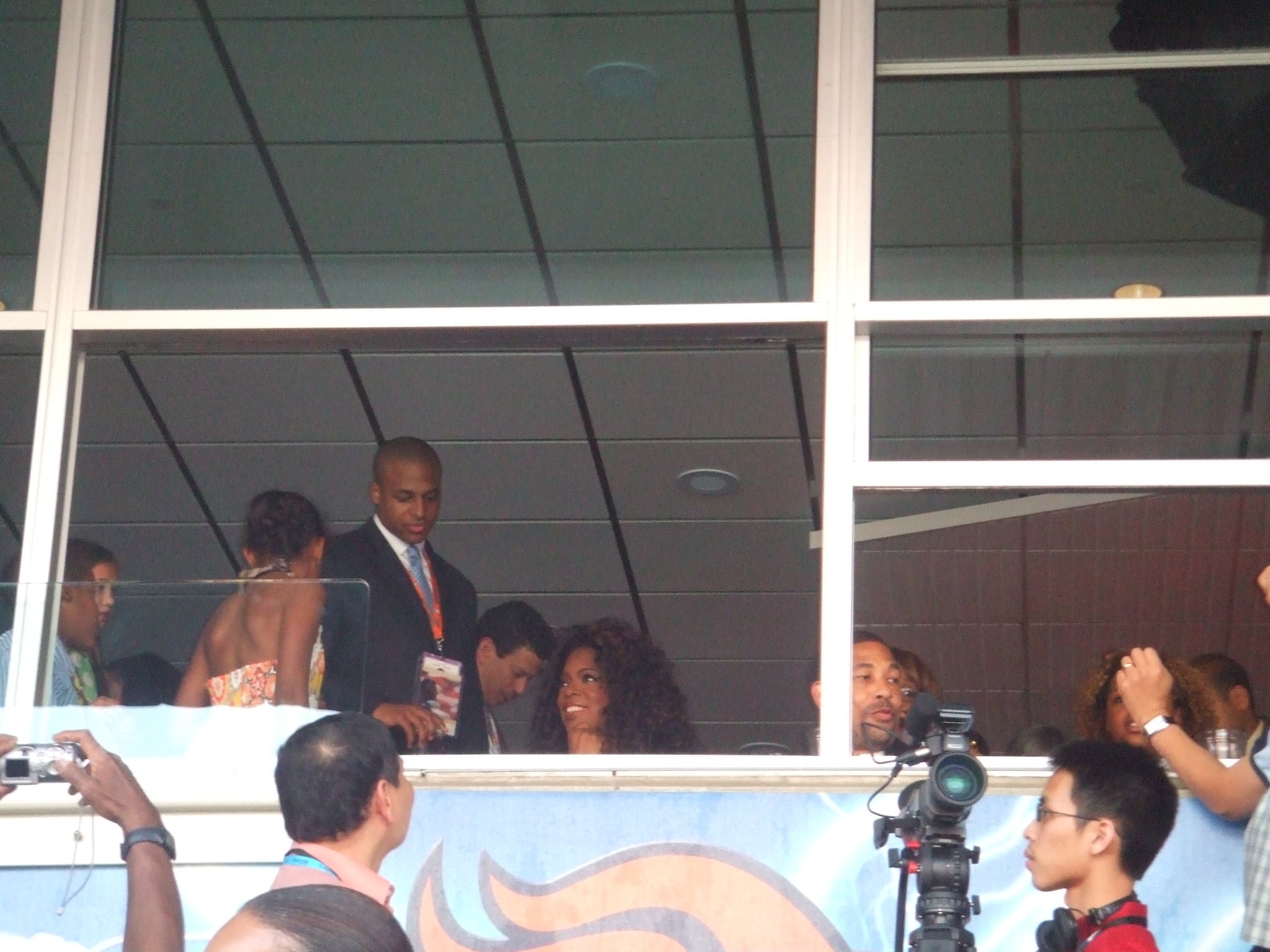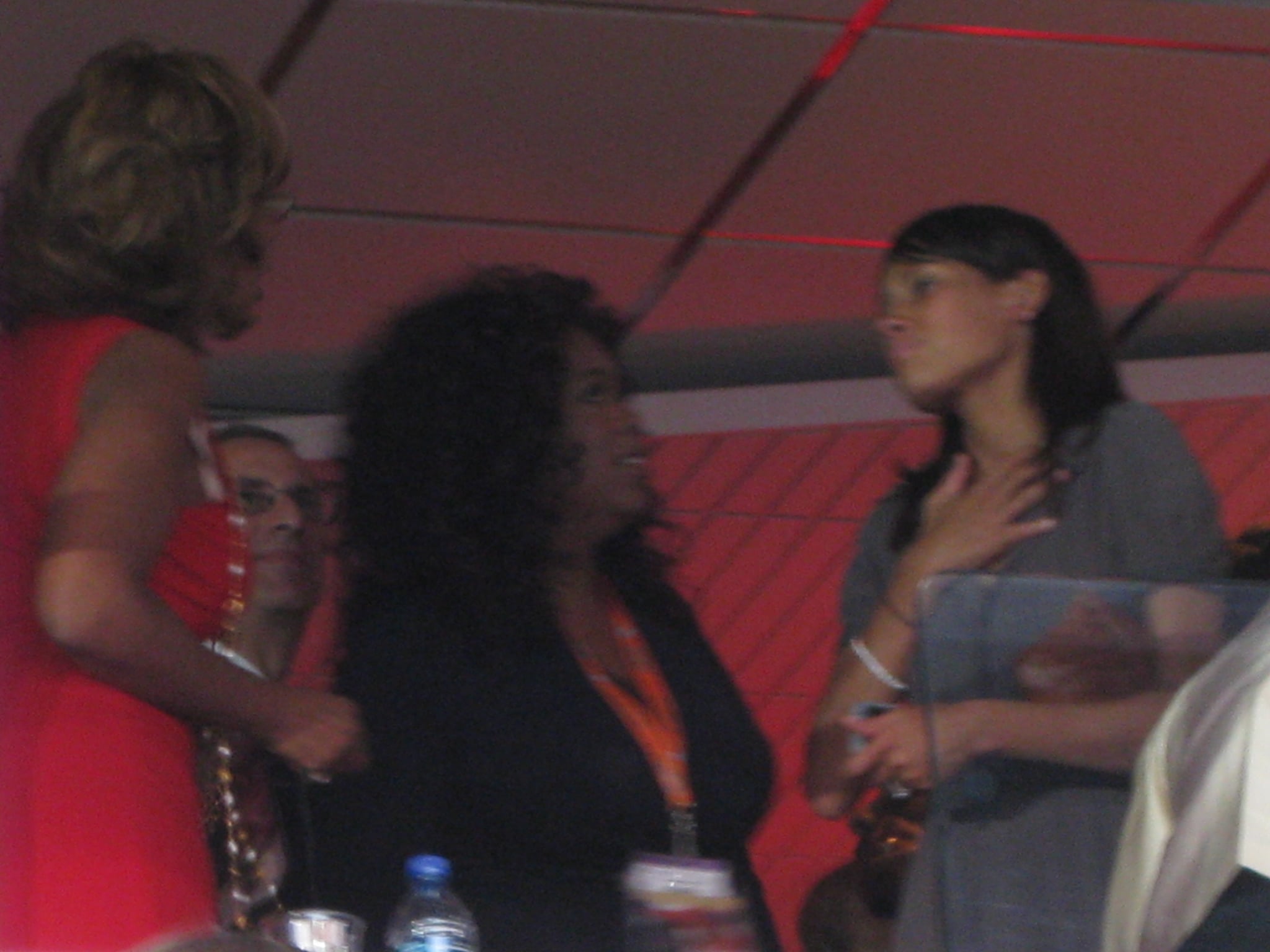 To see Will.i.am and John Legend's performance of "Yes We Can,"
.