Barack Obama's Ex-Girlfriend
You Can Now Read the Diary of President Obama's Ex-Girlfriend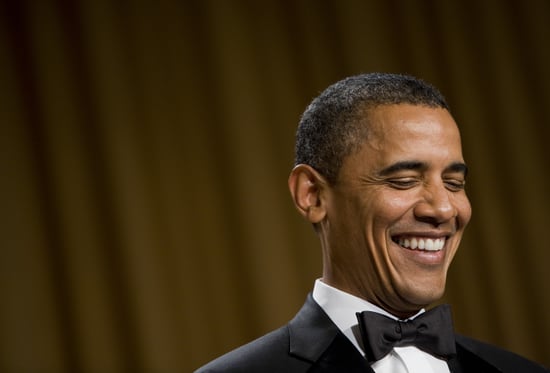 When he was 22, living in New York City, and right out of college, Barack Obama dated Genevieve Cook. The relationship was significant to warrant mention in his memoir Dreams of My Father, but now we can read Genevieve's perspective in Vanity Fair. The magazine's piece, focusing on the now president's first serious relationship, is an adaptation of a new Obama biography by David Maraniss and includes love letters from Barack sent to another girlfriend, Alex McNear, and portions of Genevieve's very detailed diary. The realities of an everyday relationship are discussed, including fights, chores, and sex life.
Genevieve's diary provides details about what it was like to be in a relationship with Barack at the time. On Sundays, he would drink coffee, lounge around, and do the New York Times crossword. She described the scene in her diary:
I open the door, that Barack keeps closed, to his room, and enter into a warm, private space pervaded by a mixture of smells that so strongly speak of his presence, his liveliness, his habits — running sweat, Brut spray deodorant, smoking, eating raisins, sleeping, breathing.
In another entry, she describes her doubts:
The sexual warmth is definitely there — but the rest of it has sharp edges and I'm finding it all unsettling and finding myself wanting to withdraw from it all. I have to admit that I am feeling anger at him for some reason, multi-stranded reasons. His warmth can be deceptive. Tho he speaks sweet words and can be open and trusting, there is also that coolness — and I begin to have an inkling of some things about him that could get to me.
For his part, here's how Barack described the relationship in his autobiography, "You know how you can fall into your own private world? Just two people, hidden and warm. Your own language. Your own customs. That's how it was." Can you relate to the young love?