If you're looking for your next beach read [1], look no further than Instagram, where our readers and editors have been sharing their Summer reads with the hashtag #POPBOOKS [2]. Kindles overlooking tropical shores, books peeking out from under palm trees, mags tanning at the park — these warm-weather reads get around! Check out what we've been reading on vacation to find your next beach book, and be sure to share your own #POPBOOKS with us on Instagram [3]!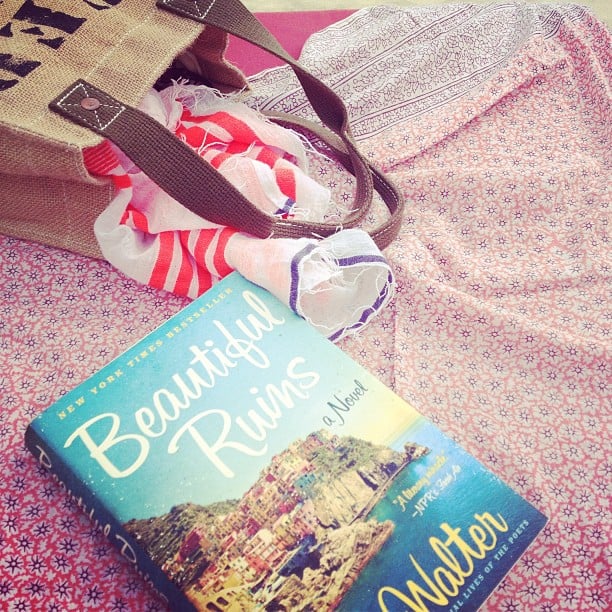 Tracy_a_garay [4] shared her beach read Beautiful Ruins.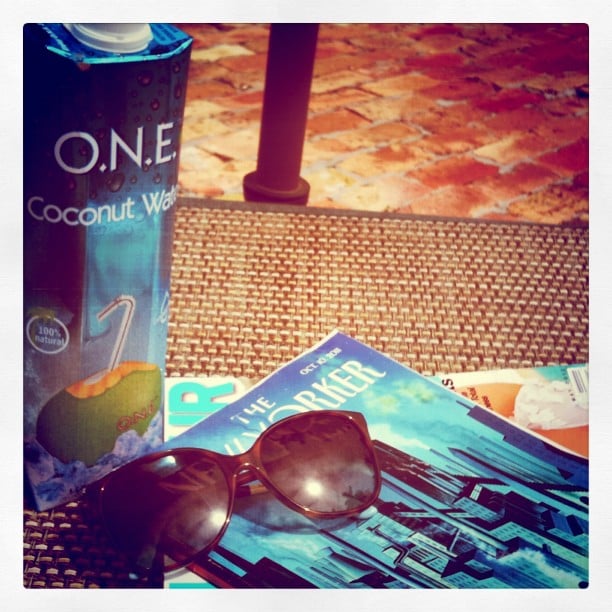 POPSUGAR Fashion [5] did some poolside reading.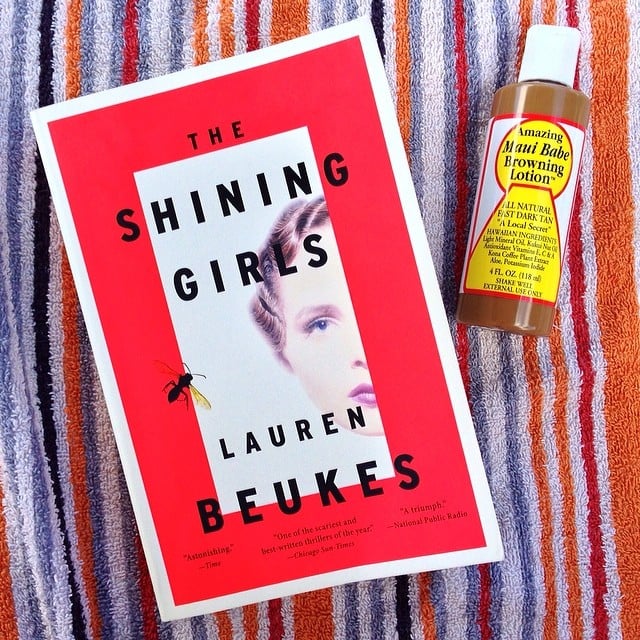 I shared this photo of my beach essentials: Maui Babe and the very creepy, very good thriller The Shining Girls by Lauren Beukes.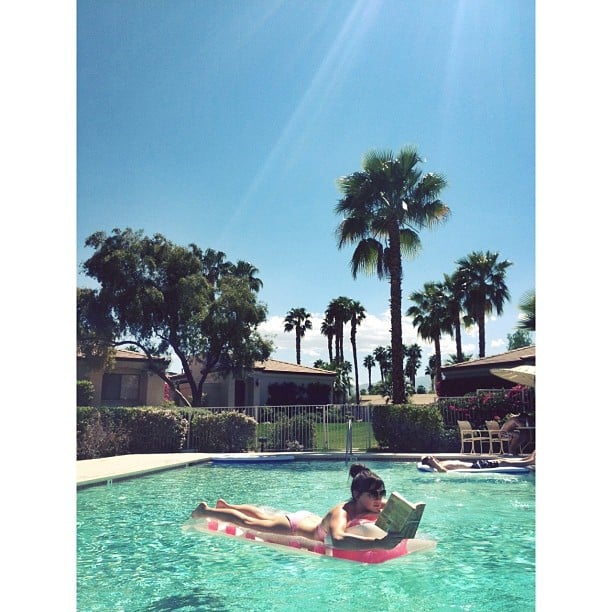 Glitterandgrace [6] soaked up the sun while getting some reading in.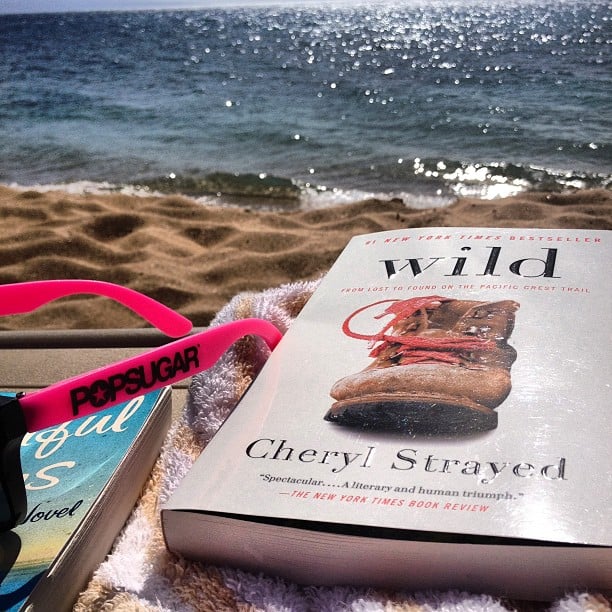 Shannonvestal [7] took a sandy reading break, writing, "Beach reading day with my POPSUGAR shades."
I shared my poolside reading on the POPSUGARLove [8] Instagram. If you're a fan of Swedish thrillers, you should check out Camilla Lackberg's novels — they're fantastic.
Pfaffy47 [9] snapped a pic of her vacation reading.
Shelliharvell [10] was "river reading on a Louisiana Sunday."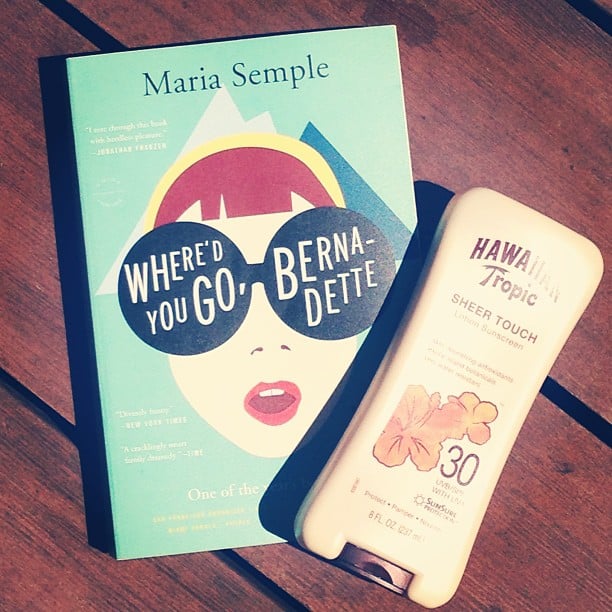 Lauramariemeyers [11] captioned this: "Books and bikinis — my weekend in a nutshell . . . Best."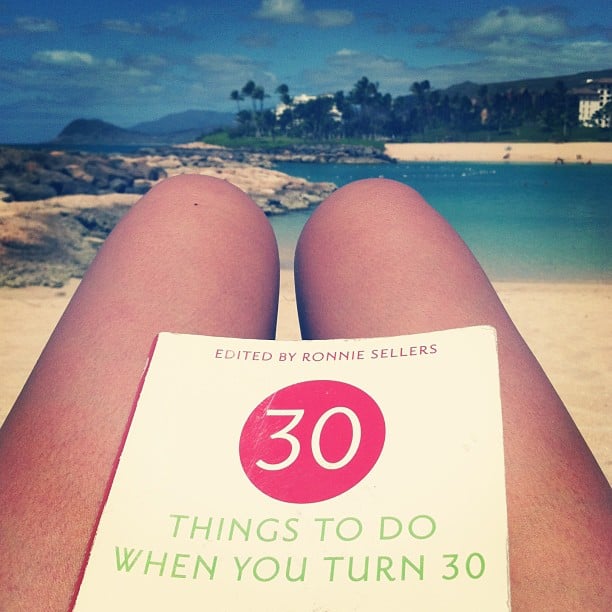 Meliiimel [12] was "getting a head start" by reading 30 Things to Do When You Turn 30 beachside.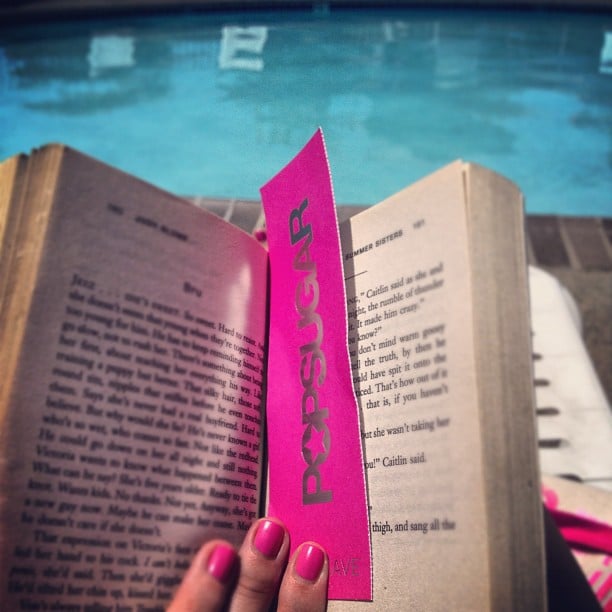 Lounging poolside, gracehitchcock [13] kept her place with a POPSUGAR bookmark and "pop pink manicure."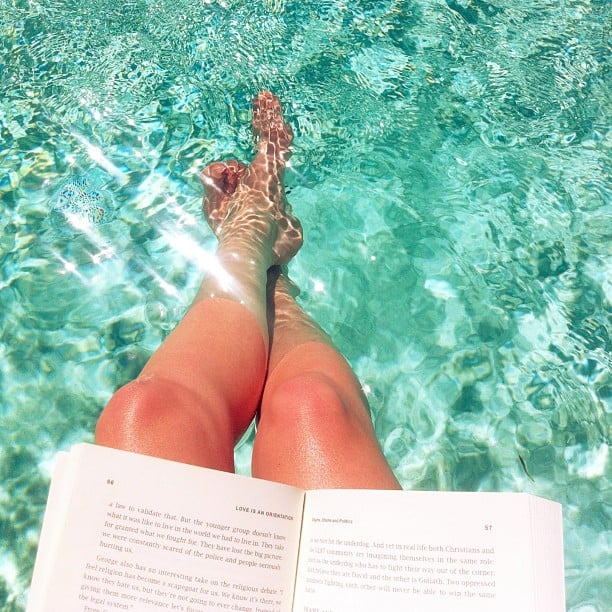 With her feet in the water, glitterandgrace [14] wrote, "Thankful for every minute not spent in front of a computer screen."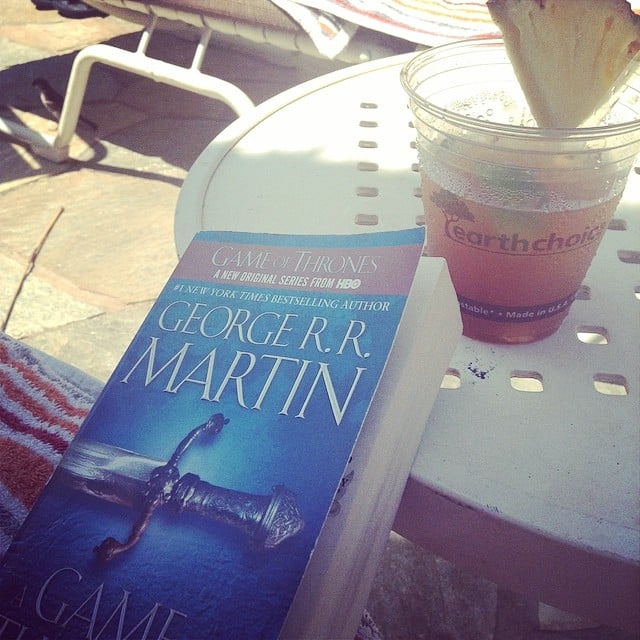 Carpenterlizzy [15] wrote: "Mai tai time and book now that the work is done!"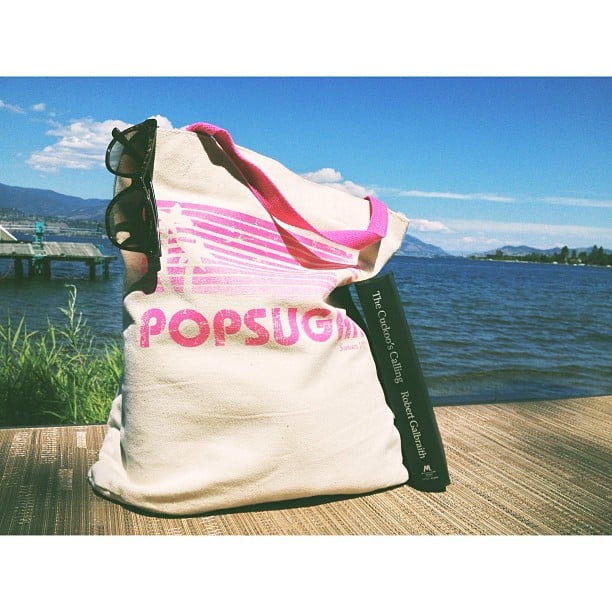 I shared my Summer vacation reading on the POPSUGAR Love & Sex [16] Instagram.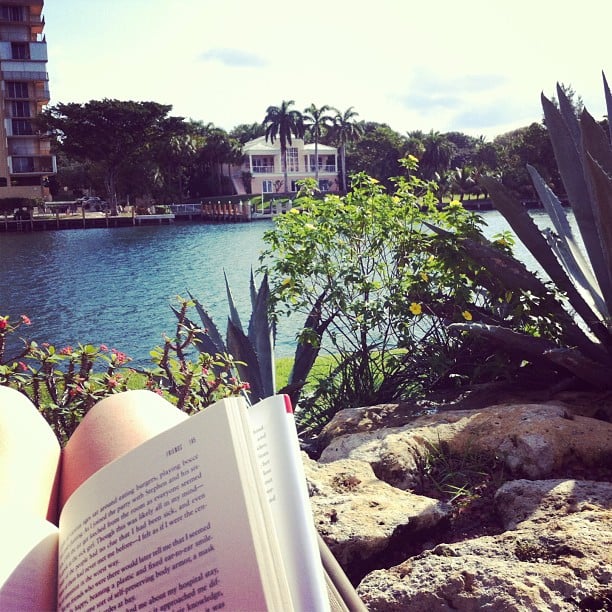 Mandicoyne [17] soaked up the sun while she read.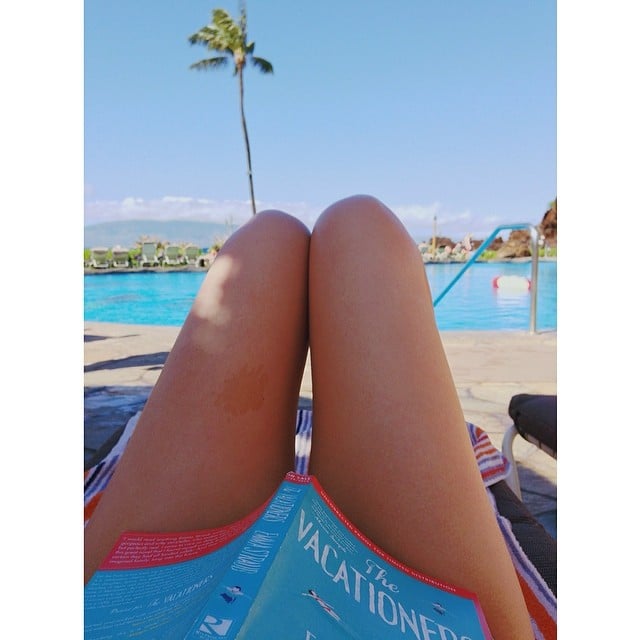 I shared this pic of Emma Straub's The Vacationers (while on vacation) on POPSUGARLove's Instagram [18].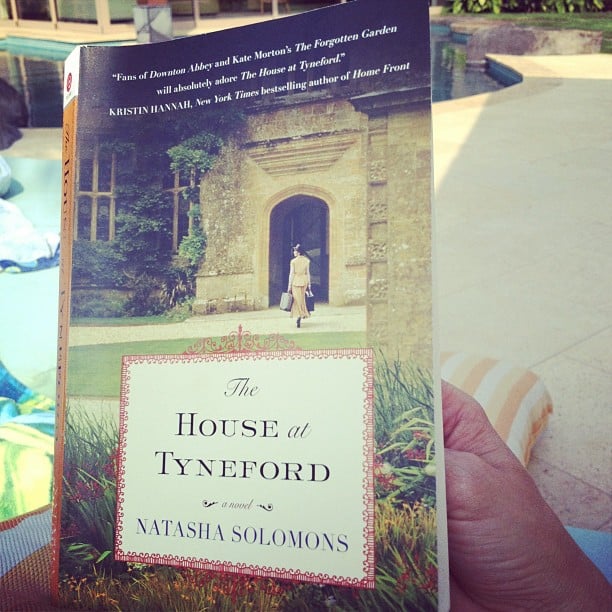 Kristamoatz [19] got her "Downton Abbey-esque fix" with The House at Tyneford by Natasha Solomons.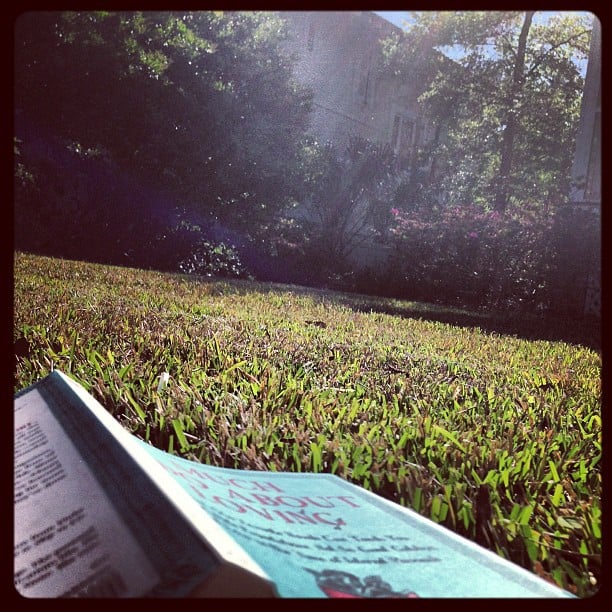 Fashserendipity [20] read while enjoying the warm weather.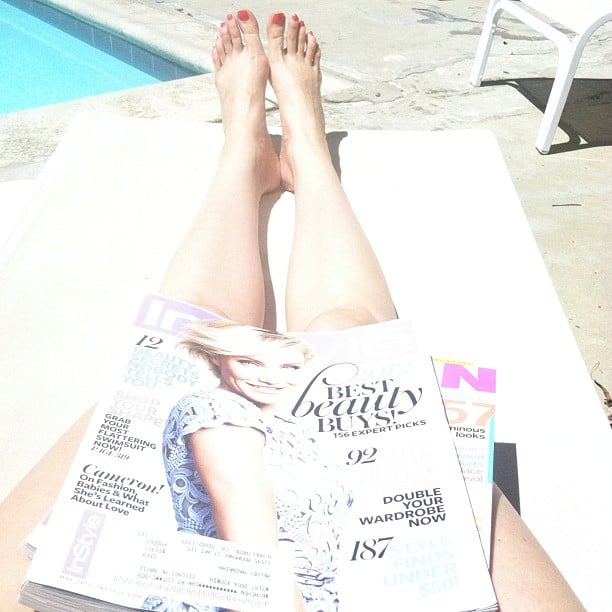 CelebStyle [21] enjoyed some poolside reading.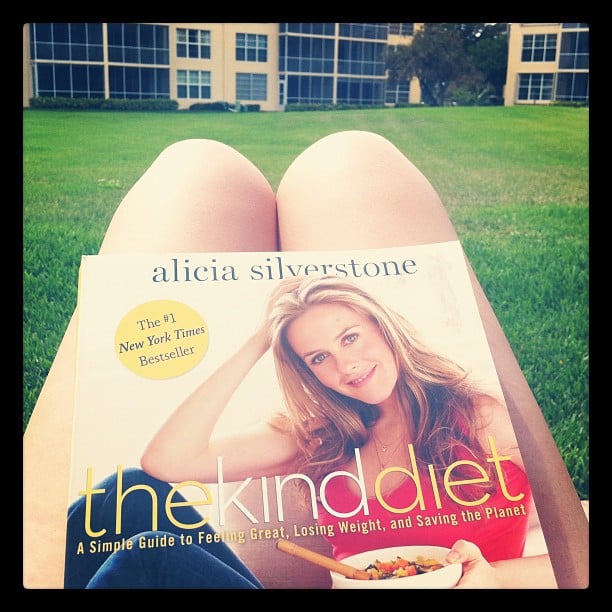 Mandicoyne [22] noted, "Finally reading The Kind Diet while soaking up some [sun]."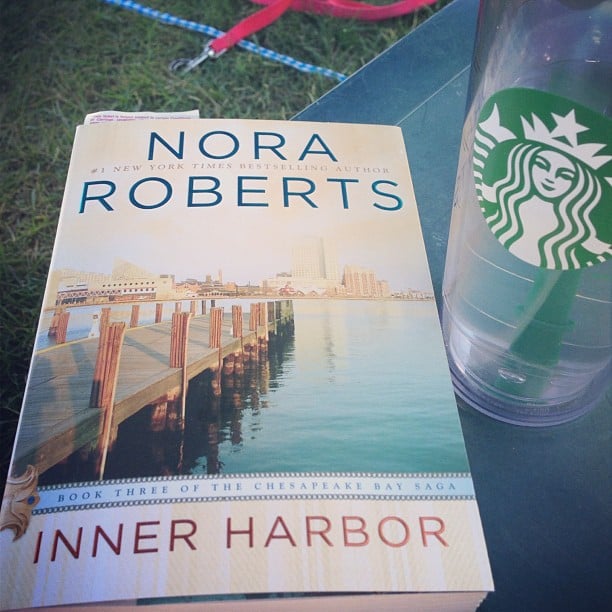 Carpenterlizzy [23] was all about Nora Roberts for her Summer reading.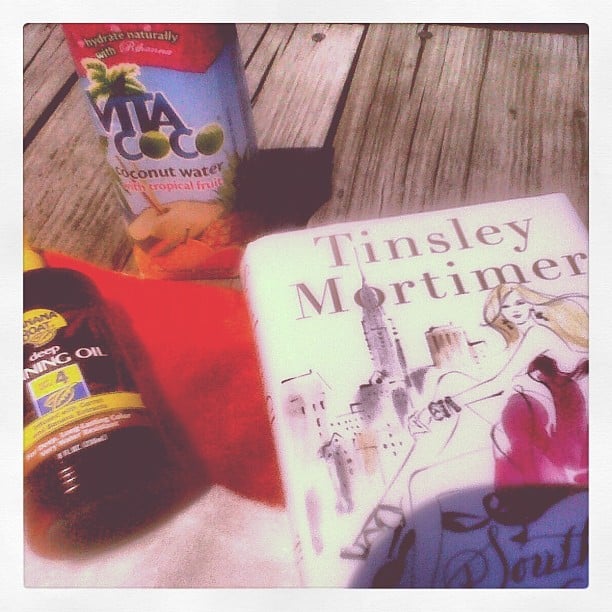 Fashserendipity [24] unwound with coconut water and Tinsley Mortimer's book Southern Charm.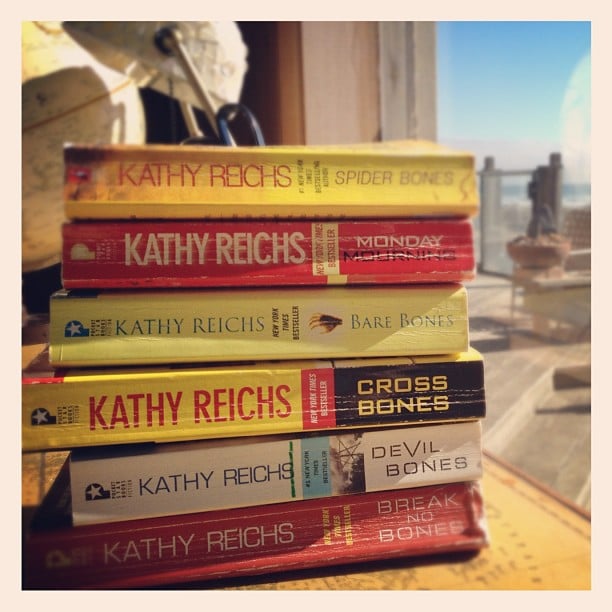 I brought along Kathy Reichs's Temperance Brennan series for a beach vacation.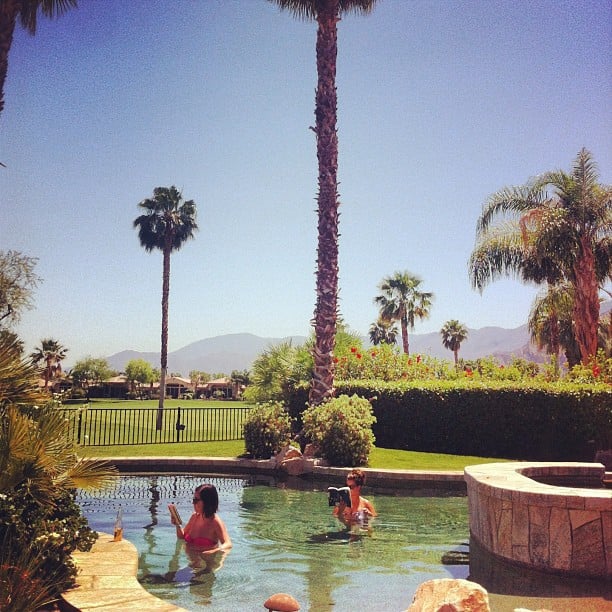 Glitterandgrace [25] shared a pic of pool reading.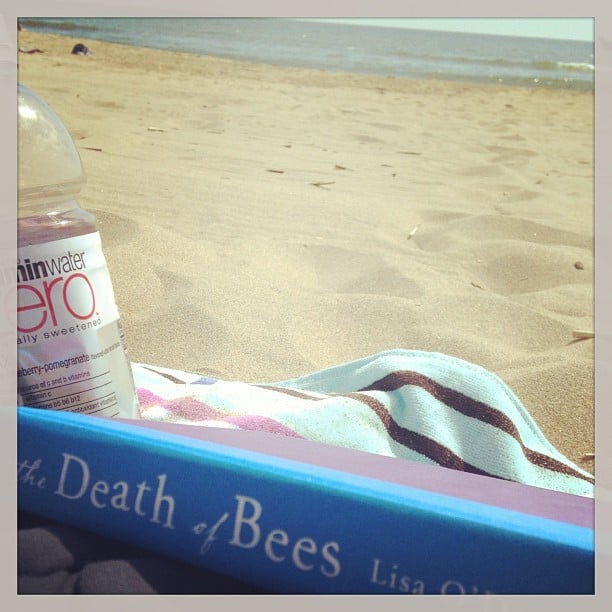 Kristenlys [26] was reading on the beach (the best).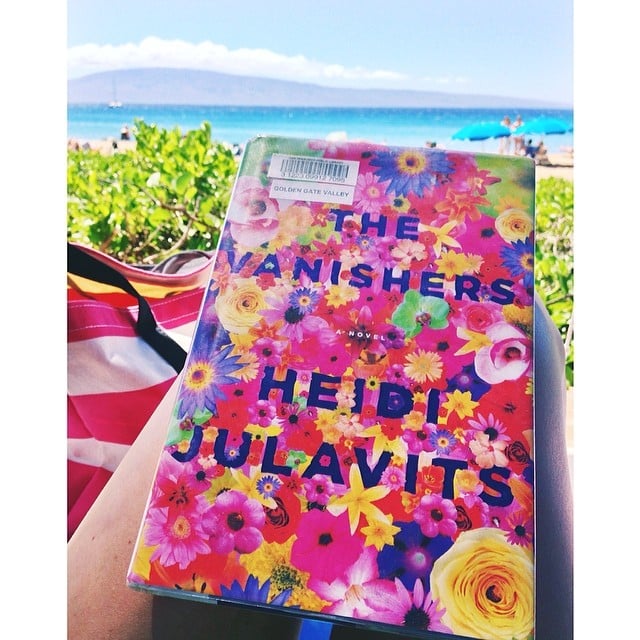 Heidi Julavits's The Vanishers is a really intriguing read — plus how pretty is that cover?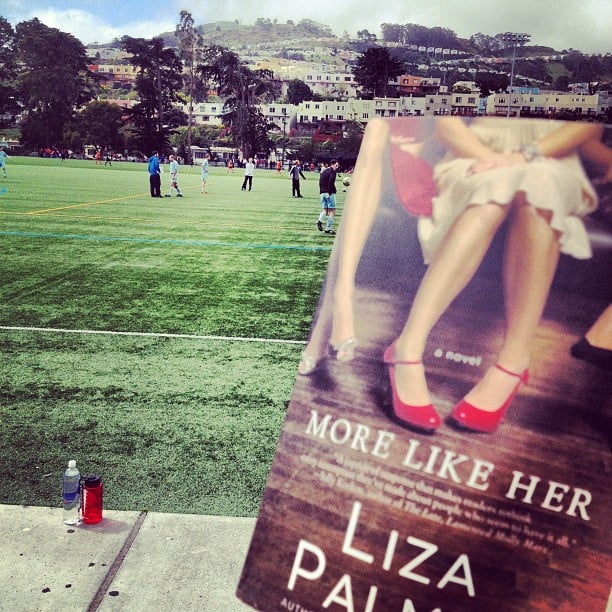 Gracehitchcock [27] brought along Liza Palmer's More Like Her to "soccer Sunday."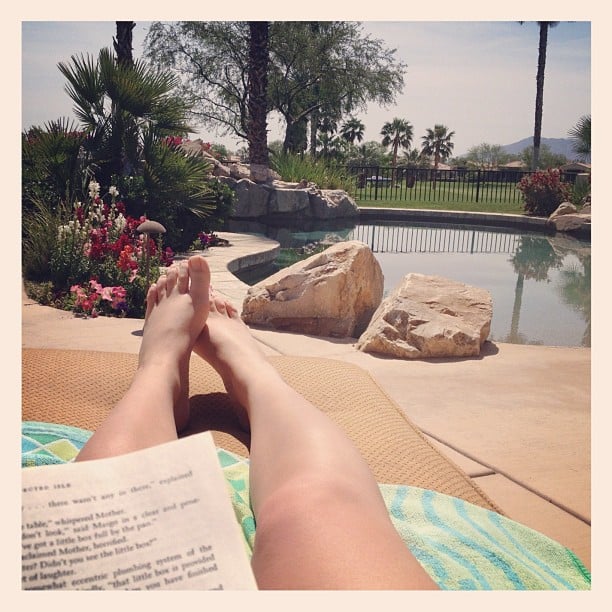 I got some much-needed R&R — reading and relaxation — by the pool.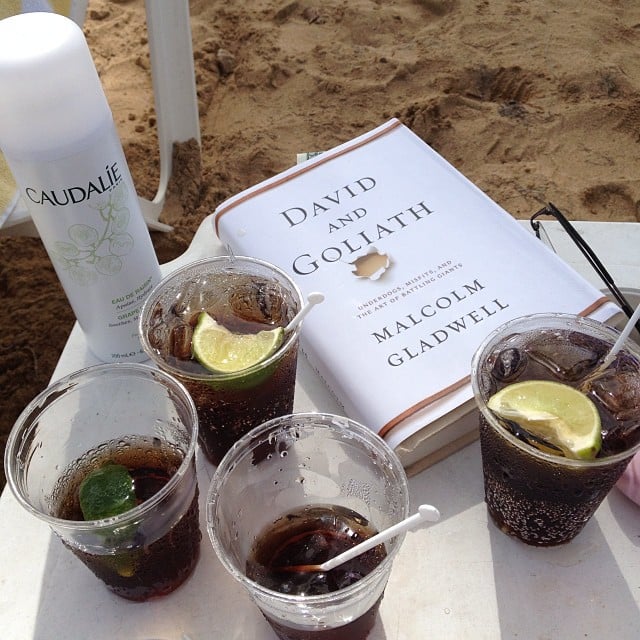 Flygirl777s [28] captioned this beachy setup, "Only the essentials."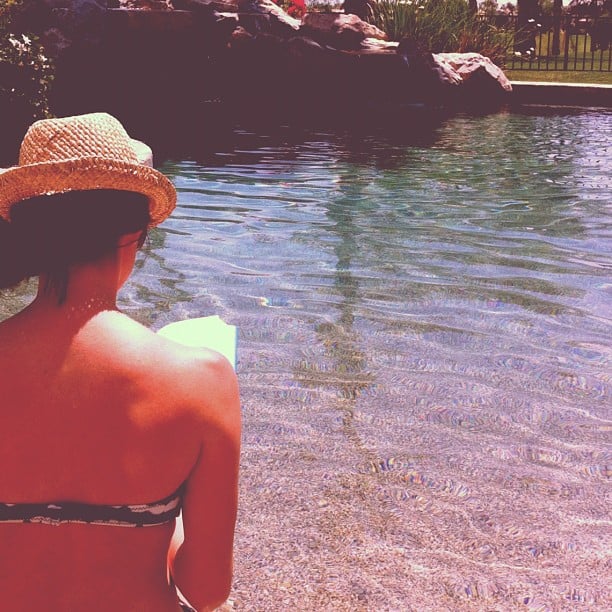 Glitterandgrace [29] was doing her reading in the pool.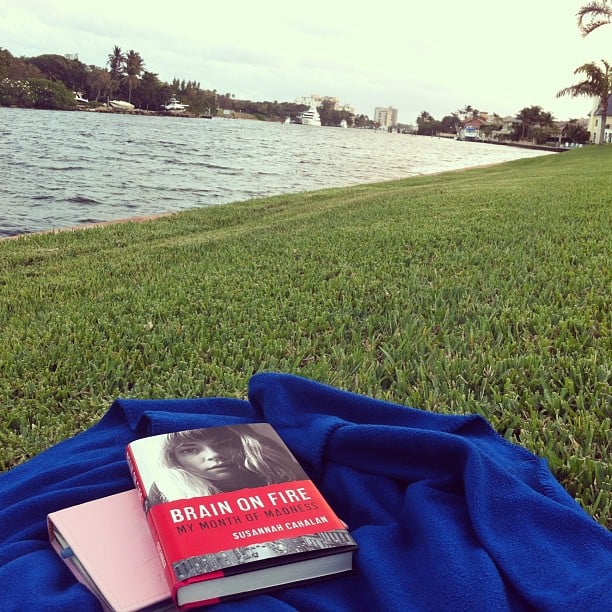 Mandicoyne [30] said, "Always nice to have a night I can dedicate solely to reading."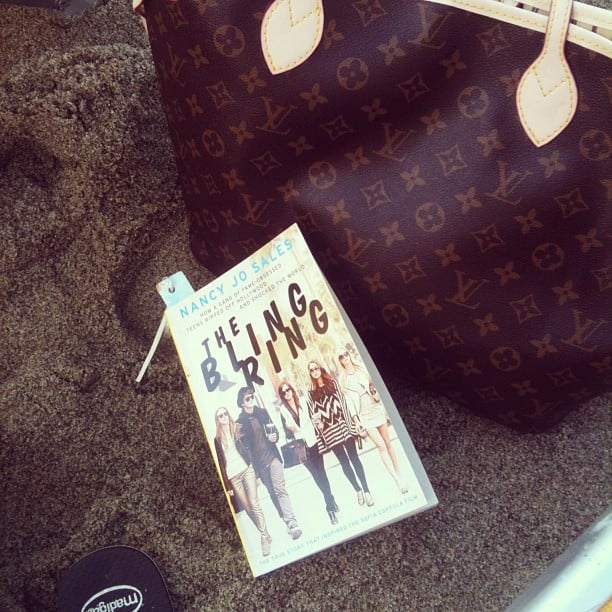 Alexlondon23 [31] shared some Summer reading: The Bling Ring.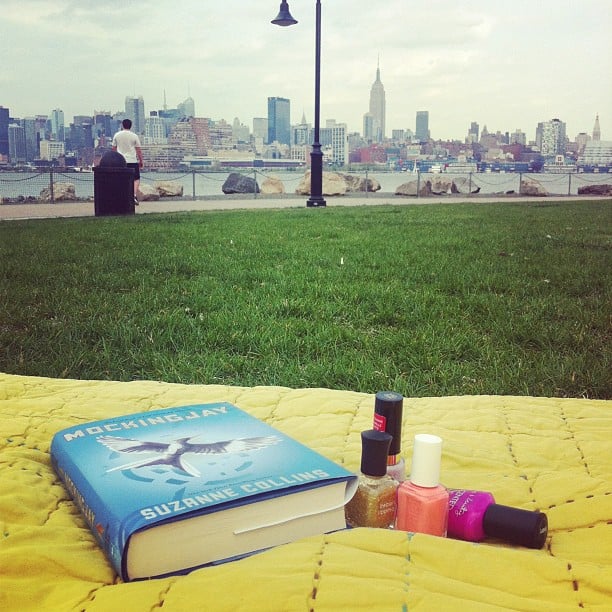 Glitterandgrace [32] finished up the Hunger Games trilogy during a "lazy Sunday at the park."
I tackled Fifty Shades of Grey on a sunny vacation.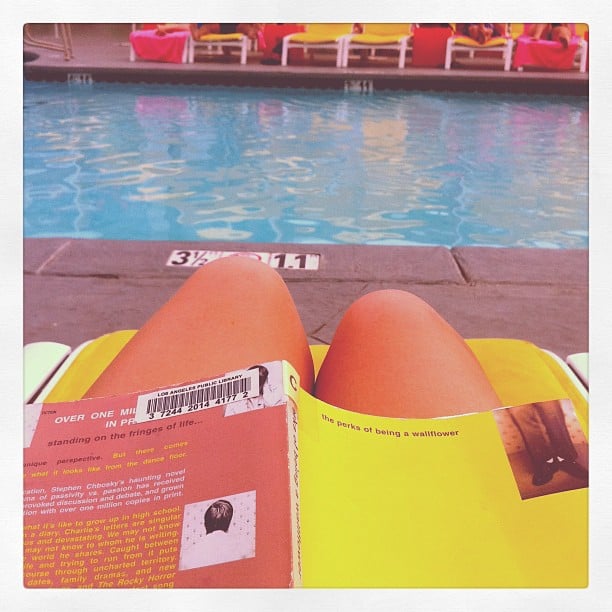 Marsxxxx [33] read by the pool, stating, "Perfect afternoon."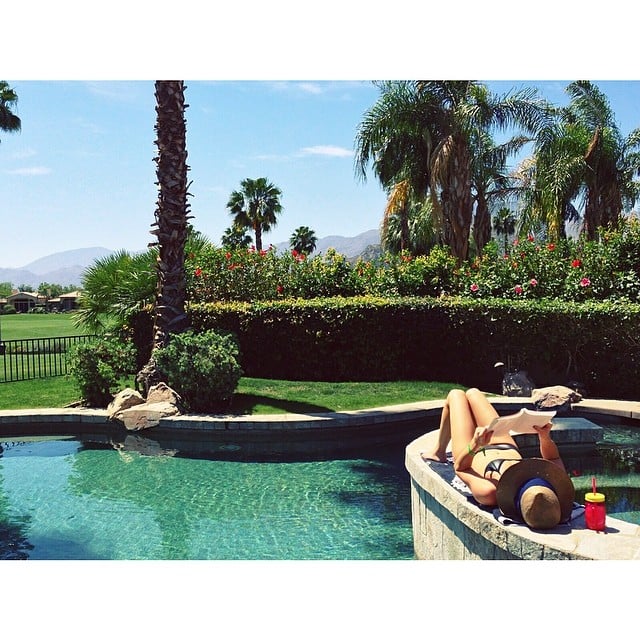 Glitterandgrace [34] shared this pic of poolside reading.
Finally read Outlander — I'd recommend if you're looking for a sexy, Scotland-set historical romance.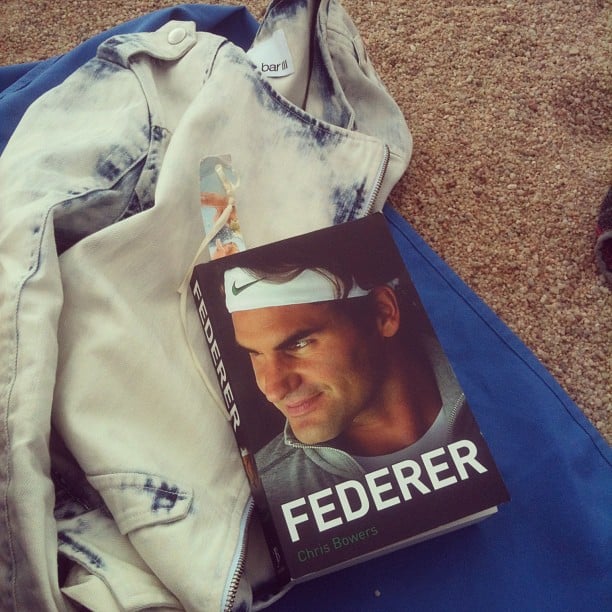 Alexlondon23 [35] had some good-looking beach reading.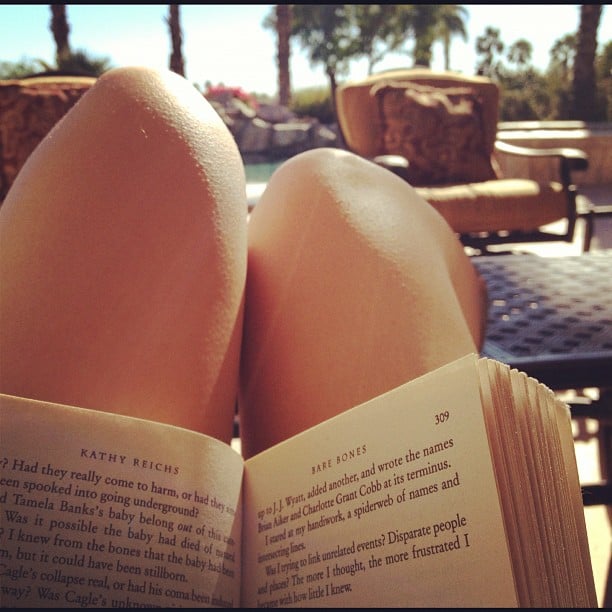 I snapped this pic of myself reading Bare Bones by Kathy Reichs during a weekend getaway in Palm Springs, CA.