Bearded Lady Takes on the Hairier Side of Femininity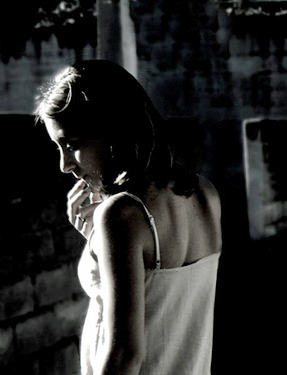 While some of us have irregularly waxed every last hair off our upper lips since high school, French contortionist Jeanne Mordoj wondered what it would be like to have a beard. Her hirsute dream came not from the desire to up her masculinity but from a curiosity about the things women hide — like any hair that's not on our heads — and things that are at once captivating and revolting.
One night she made a beguiling beard out of the idea and went to bars in Paris. Everyone looked at her. The women stared; the men ogled. Many men, obviously attracted, pursued her by saying things like "what else you've got?" Because that always works! While some women have said it's too revolting to look at, others have called it beautiful.
As for Jeanne Mordoj, she's reached the point where she prefers her jaw stubbly over smooth. "When I put on my beard, I feel my femininity so strongly, maybe even more than without it," she said. "I'll miss it."
Source: Flickr User Gabriel Camerotti