Beautiful and Aggressive Characters Might Be Bad For Women
Why Beautiful and Aggressive Female Characters Might Make You Less Confident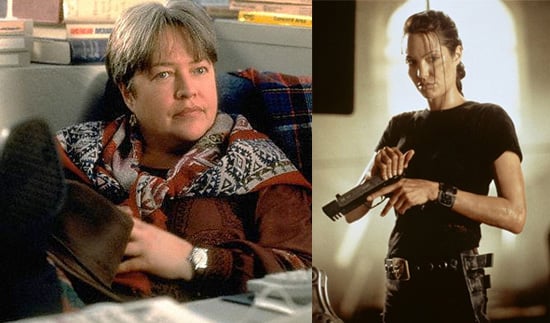 The sexual objectification of female superheroes sends the unfortunate message that women are defined by their sexuality. But could the mere fact that a character is beautiful negatively impact how we view women? Research from UC Davis suggests so.
According to the study, college women who watch clips of beautiful and aggressive characters, like Angelina Jolie or Uma Thurman, are more likely to buy into the "superwoman ideal" — the idea that women should excel in traditional feminine roles, as well as traditional male areas. At first, that sounds like it might be a good thing, right? Appealing and empowered action figures broadening society's ideas of what women can do, and furthering the notion that a woman can have style and substance.
But the study's main researcher says the superwoman ideal might not be so super. When women put pressure on themselves to live up to superwoman standards, i.e. excelling at home and at work, various studies have found it can lead to eating disorders, as well as bad self-esteem and low confidence.
Still, the college students in the study appear to believe being feminine and strong is something worthy of aspiring to. When asked which characters made better role models for young women, they cited Angelina Jolie's conventionally hot character Lara Croft over Kathy Bates's aggressive character in Primary Colors. Do you find that problematic?