Being Thin Makes a Woman Happier Than Being in a Relationship
People Will Judge You More For Extra Weight Than Single Status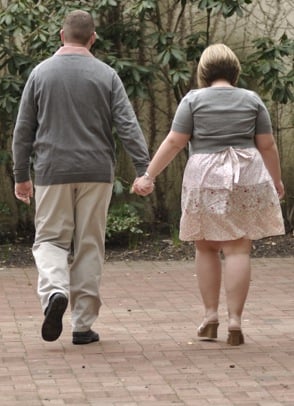 A 24-year study set out to determine what makes a woman happy, and the results suggest that there's more pressure on women to be skinny than there is to find a mate.
The study concluded that being thin makes a woman happier than being in a relationship, while being obese makes a woman more discontent than being single.
The author Dr. Pam Spurr says extra pounds constantly weigh on a woman's mind. She told the Daily Mail: "Their weight is always on their minds. And not at the back of their minds but at the forefront, because we live in a society that is constantly evaluating shape, size and attractiveness." The silver lining: Dr. Spurr says the results mean living a single life has become more socially acceptable.
Last year, a 70-year study from Harvard also claimed to figure out what makes us happy. But the researcher behind that one determined our relationships are the only thing that matter in life. He said: "Happiness is love. Full stop." The Harvard study had one important difference: it only looked at men, implying perhaps that weight is not as important to their happiness. All more evidence that society's bias against obesity is actually a bias against obese women.