Bella Swan's Engagement Ring For Sale
Buy Bella Swan's Engagement Ring — Cool Idea or Too Much?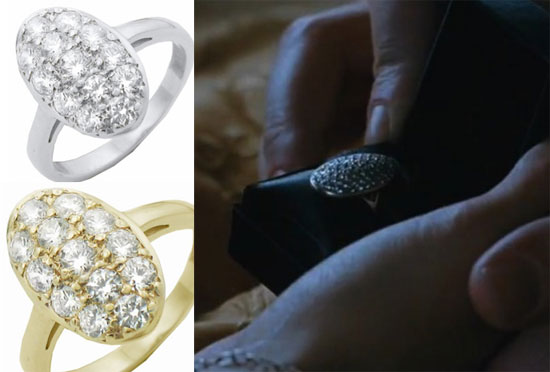 You can only marry Edward Cullen in your fantasies, but now you can ask your real life lover to propose with the same ring the vamp gave Bella Swan. The ring, which author Stephenie Meyer and Infinite Jewelry Co. co-designed, made its big debut last Friday in the latest trailer for Eclipse. It matches the description from the book:

"The face was a long oval, set with slanting rows of glittering round stones. The band was gold — delicate and narrow. The gold made a fragile web around the diamonds."
Now you can get it for as low as $35, but the real diamond version sells for $1,979 — I suppose the makers hope some people will actually wear this as an engagement ring. Do you think it's fun that fans can buy Bella's ring or is this way too much?