Benefits of Best Friend Role
The Pros and Cons of Being Friends With a Former Crush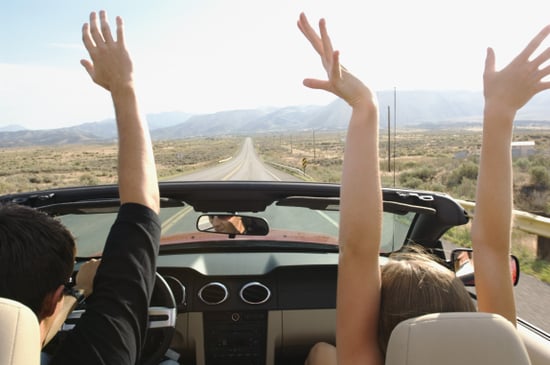 He used to make you feel weak in the knees, and then suddenly he's your . . . best friend? Whether it's an old crush that's resurfaced or a guy you've recently decided would fit better as a friend, a platonic relationship with someone you used to daydream about can be strange and difficult to navigate. Here are the pros and cons of becoming BFFs with a former crush:
The pros:
You're on his "forever" timeline. Girlfriends will come and go, but you'll be one of the lucky women in his life who lasts. Romantic relationships are special, of course, but one of friendship's major bonuses is its ability to endure. Not only will you be in the loop for major life events, you also won't have to worry about splitting up friends if you eventually break up.
A relationship that's all fun, no complications. Without the drama and pressure of intimacy, you'll be able to enjoy a friendship that's simple, straightforward, and carefree. No breakups, no makeups, and no friendly female competition — just two people who appreciate each other's company.
Single? He'll introduce you to other guys like him. Most men tend to hang out with other men who share the same qualities, so your best friend's social circle can become your dating pool. Plus, he'll be able to filter out the bad ones for you — since he cares about you, he'll be sure to hook you up with only his kindest, most loyal pals.
The cons:
There may still be feelings. (Cue the drama.) If you're single and realize that your crush hasn't quite faded, then you've officially moved out of simple friendship territory and into something messy. Keeping your feelings under wraps might make you crazy, but revealing them could ruin the relationship for good. It goes without saying, but if you're in a relationship and feelings resurface, it's time to step back and reevaluate.
Jealousy issues, part one. If he meets someone, you may start feeling pushed aside or left out — and vice versa. The third wheel problem can be tough to fix, so it's important to keep the communication lines open and be clear about any uncomfortable dynamics.
Jealousy issues, part two. Chances are, as best friends, you have some sort of chemistry — and significant others may start to envy the connection. Even worse? They may start to feel suspicious about the relationship and cause rifts in the friendship. Keep things cordial and build trust by creating separate friendships with each other's love interests.
The bottom line? Friendships between men and women are complicated — especially if you once thought of it as something more. Still that doesn't mean you need to pull the plug on a potential friend connection just because it started as an infatuation. If you stay honest with yourself and each other, friendship with a former crush can be fun and exciting.
What do you think? Ever been friends with a past crush?