Benefits of a Breakup
Looking on the Bright Side: The Benefits of a Breakup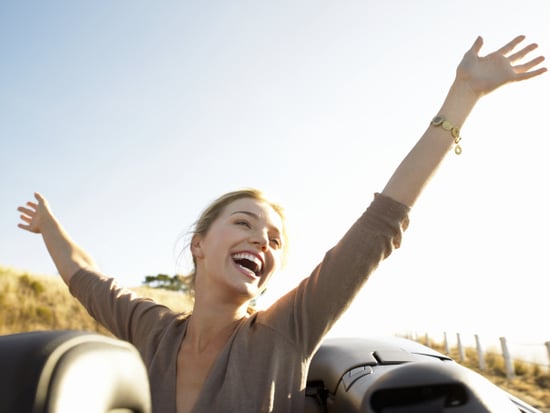 When you're struggling through the toughest, darkest days of a breakup, it can be difficult to see the light at the end of the tunnel. The light is there, though, and while it may not be easy to practice positivity right away, knowing that the split has its blessings can definitely help to boost your mood. Can't quite see the glass as half full? Learn some of the benefits of a breakup to start feeling more hopeful right away:
You learn how you really feel. One way or another, the way you react to a breakup can be very revealing. Whether you have a painful, anxious response or a genuine sense of relief, the black-and-white ending of a relationship helps to clarify your emotions. When you're with someone, it's tough to step back and gauge your happiness, but once you veer off the go-go-go relationship track, it offers you a chance to reevaluate and judge whether your current circumstances are what you truly want.
You get some time to "do you." Finding love offers plenty of new opportunities, but when you're with another person, sometimes your own hobbies can get pushed aside. Quality alone time may feel sort of miserable right after a breakup, but in the long run, it offers you the chance to revisit some of the passions you neglected for a while.
Other relationships are strengthened. As you move through the post-breakup aftermath, you naturally lean on friends and family a bit more than usual. Although it may be tough to see at first, that extra time spent with other people both builds and reinforces those relationships. Translation: Extra girls' nights mean extra close pals.
It serves as a lesson for next time. Sad as it may seem, every breakup carries a lesson (or twenty) to keep in mind for the future. The honest, sometimes heartbreaking conversations that tend to crop up near the end of a relationship can give you a clear vision of what you're looking for in a partner. Not a fan of your ex's unsympathetic attitude? You'll know to seek out a more understanding guy next time around.