Benefits of Friendship
The Lifelong Benefit of Friendship
Whether it's girlfriends or guys, friends usually bring drama in our lives, but we love them anyway. And we should!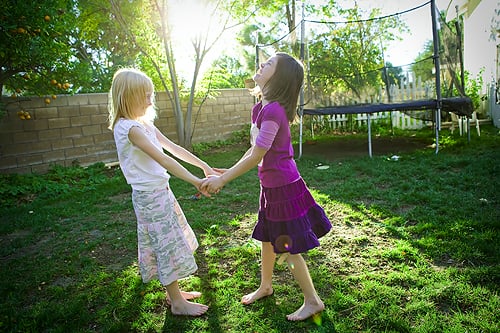 Researchers at Brigham Young University and University of North Carolina combed through 148 studies and more than 300,000 people to determine a strong social network adds 3.7 years onto life.
People with no social support have a mortality rate equal to alcoholics, even higher than obese people, and are 50 percent more likely to die early. Those with supportive friends have better blood pressure and cholesterol levels and less stress. It may sound depressing, but Dr. Antonio Gomez of the University of California said the takeaway should be this: maintain good friendships if you have them. If not? Cultivate some.
Maybe do away with any toxic friendships first, though?
Source: Flickr User juliecampbell