Benefits of Having a Sister
The Benefit of Having a Sister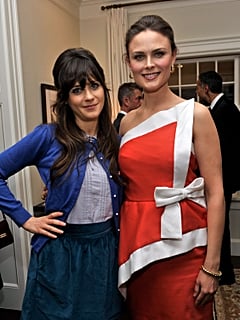 Siblings teach us how to maintain friendships, get along with different people, and resolve conflict, but sisters do all that while making us happier.
Researchers at Brigham Young University followed 395 families with more than one child — with at least one between 10 and 14 — for a year. Regardless of age differences or birth order, those with sisters were less likely to feel unloved or experience negative emotions like loneliness, guilt, self-consciousness, and fear.
As for the negative effects of sibling rivalry? While hostility is associated with a greater risk of delinquency, the skills learned from working out problems is invaluable. In fact, the greatest indicator of problems later in life has nothing to do with fighting at all, but a lack of affection between siblings — whether it's a sister or a brother.