Best Craigslist Missed Connections
The Most Unforgettable Missed Connections, For Better or Worse
We know by now that the Craigslist Missed Connections section is a place for the good, the bad, and the ugly. But every once in a while, a memorable post comes along that truly stands out, and we can't help but share it with everyone we know. Here, we bring you the best of Missed Connections in all its glory that will make you cringe and even cry.
Hands down, this one gets the award for the bizarre Missed Connection ever written. What at first sounds like someone looking for her brother gets really (really) weird.
I want to waffle your wolf -w4m -20 (Williamsburg)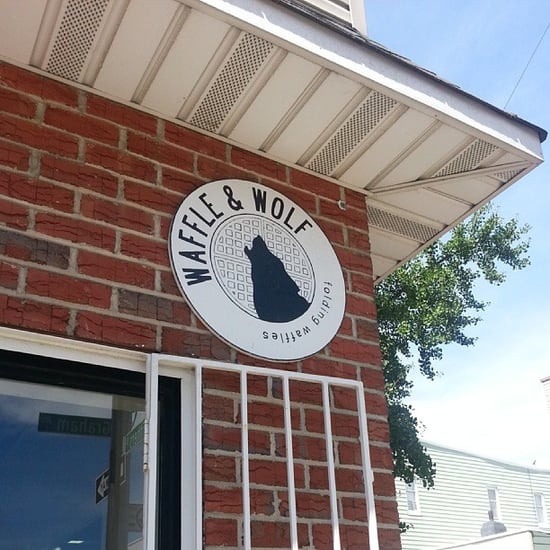 "Hi I am trying to find the man who works at Waffle and Wolf in Williamsburg. I am trying to find the man who works at Waffle and Wolf because you look so similar to my father. I lost my father in a drunk driving accident was I was 12 years old. But he had darkish reddish hair, wore glasses like you, and was thin. He was my best friend.
I am writing to you because i know that he had a lover in New York. Before he died, he worked for the NY Times and would visit her. I only know this because I found his travel receipts before he passed on and I threw them away so my mother wouldn't find them. It's too much of a longshot that we are siblings, but you look like him, which brings me to this . . .
My number one fetish is incest-fantasy. I don't want to have sex with my family, but I like role-playing this fantasy. My boyfriend is not ok with it. I'm not 100% comfortable with it either, and I dont know why it gets me off like it does. I don't want to have sex with you, but I want to meet you and maybe have a non-sexual encounter where you speak to me as my father and we can resolve my grief. If you are up for a sexual encounter, we can try that out too."
This winner blew up Reddit for being equal parts hilarious and disgusting.
Drunk naked girl on my lawn last night. -m4w -28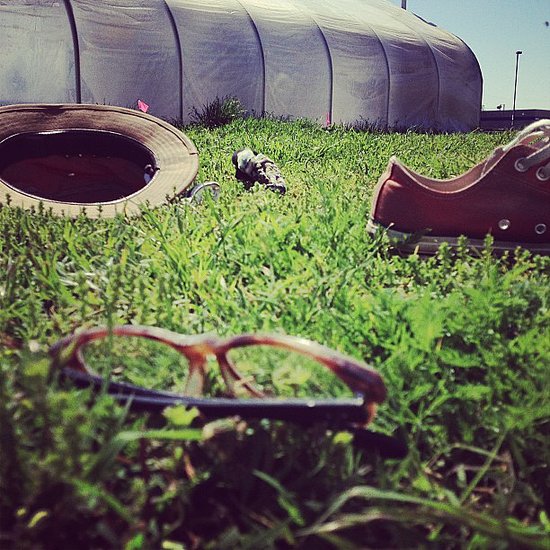 "There I was, just yesterday, I can remember it so clearly. I woke up around 2 AM to take a nice fat leak when I noticed your squeeky giggle outside of my window. I looked out my window half naked as an odd mix of shock, disgust, pity, and blush washed over me.
Not only were you a stunning redhead just a little shorter than me with, what looked like, a curtain and drapery matching combo, but you were also taking a dump and piss on my lawn at the same time. For that I have to give you props, I don't think I've ever achieved that level of toilet mastery.
I immediately came out to see if you were alright or needed a ride home, seeing as this town isn't exactly well suited for, what I'm guessing to be, an 18-21 drunk girl at 2 in the morning, but me coming out in a bathrobe and asking apparently scared you because you started running with a turd still sticking out of your *ss and dove headfirst into my car, leaving a dent in it.
I told you to hold on as I was gonna shut off the car alarm and get you an ice pack but I'm not sure if you heard. What I am sure of though is that you sat on the trunk of my car smearing sh*t all over it, took off your shoes, left your half full Smirnoff bottle and ran like hell.
Normally I wouldn't let a girl sh*t all over my things and put a dent in my car until we've gotten on a first name basis but for you I think we could work it out. You know where I live."
We're giving this one major points for the Shakespearean attempt at recovery.
I grabbed your boobs on Sunset -m4w (SFV)
"Saturday night, I was out with my buddies walking around on Sunset. As we neared each other, none of us made eye contact. It's as though we were trying not to look at each other. I wasn't looking where I was going either, and tripped on a crack in the pavement and tripped, falling forward, right as you were passing by. My arms flailed about and tried to grab the nearest sturdy thing to steady myself. That nearest thing ended up being your rack. Unfortunately, your breasts weren't steady nor sturdy enough, so I kept falling. Along the way, your shirt and bra were torn off in the process. Your knockers, exposed to the night air, bounced with delight and glee."
Of course, there's a Burning Man post for the win, complete with disco pasties and crotchless panties.
You may of been my true-love-prince! - w4m - 24
"I, was wearing purple polka-dotted crotchless panties, yellow fuzzy tap dancing shoes and rainbow knee-high socks with swirly peace signs. On my tits, I had disco pasties. I have sicc multi-colored dreads.
You, had a green goatee, and no pants. A cow patterned blazer, No shirt. Sicc tatts. I saw you hula'n on the multi-colored flying dragon art-car as I was riding my TIGHT cruzer thru da sicc playa dust. We made eye-contact and never saw each again! Hope the universe brings us together. Namaste. P.s. my name is Raven. p.p.s we saw each other at burning man."
For what's been called the best Missed Connection ever, keep reading.
And then there's this one, dubbed the most beautiful Missed Connection ever. We like to think it gives people everywhere the courage to say something when they see a potential match.
Missed connection -m4w
"I saw you on the Manhattan-bound Brooklyn Q train. I was wearing a blue-striped t-shirt and a pair of maroon pants. You were wearing a vintage red skirt and a smart white blouse. We both wore glasses. I guess we still do.
You got on at DeKalb and sat across from me and we made eye contact, briefly. I fell in love with you a little bit, in that stupid way where you completely make up a fictional version of the person you're looking at and fall in love with that person. But still I think there was something there.
Several times we looked at each other and then looked away. I tried to think of something to say to you — maybe pretend I didn't know where I was going and ask you for directions or say something nice about your boot-shaped earrings, or just say, 'Hot day.' It all seemed so stupid.
At one point, I caught you staring at me and you immediately averted your eyes. You pulled a book out of your bag and started reading it — a biography of Lyndon Johnson — but I noticed you never once turned a page. My stop was Union Square, but at Union Square I decided to stay on, rationalizing that I could just as easily transfer to the 7 at 42nd Street, but then I didn't get off at 42nd Street either. You must have missed your stop as well, because when we got all the way to the end of the line at Ditmars, we both just sat there in the car, waiting.
I cocked my head at you inquisitively. You shrugged and held up your book as if that was the reason. Still I said nothing. We took the train all the way back down — down through Astoria, across the East River, weaving through midtown, from Times Square to Herald Square to Union Square, under SoHo and Chinatown, up across the bridge back into Brooklyn, past Barclays and Prospect Park, past Flatbush and Midwood and Sheepshead Bay, all the way to Coney Island. And when we got to Coney Island, I knew I had to say something.
Still I said nothing. And so we went back up. Up and down the Q line, over and over. We caught the rush hour crowds and then saw them thin out again. We watched the sun set over Manhattan as we crossed the East River. I gave myself deadlines: I'll talk to her before Newkirk; I'll talk to her before Canal. Still I remained silent.
For months we sat on the train saying nothing to each other. We survived on bags of skittles sold to us by kids raising money for their basketball teams. We must have heard a million mariachi bands, had our faces nearly kicked in by a hundred thousand break dancers. I gave money to the beggars until I ran out of singles. When the train went above ground I'd get text messages and voicemails ('Where are you? What happened? Are you okay?') until my phone ran out of battery.
I'll talk to her before daybreak; I'll talk to her before Tuesday. The longer I waited, the harder it got. What could I possibly say to you now, now that we've passed this same station for the hundredth time? Maybe if I could go back to the first time the Q switched over to the local R line for the weekend, I could have said, 'Well, this is inconvenient,' but I couldn't very well say it now, could I? I would kick myself for days after every time you sneezed — why hadn't I said 'Bless You'? That tiny gesture could have been enough to pivot us into a conversation, but here in stupid silence still we sat.
There were nights when we were the only two souls in the car, perhaps even on the whole train, and even then I felt self-conscious about bothering you. She's reading her book, I thought, she doesn't want to talk to me. Still, there were moments when I felt a connection. Someone would shout something crazy about Jesus and we'd immediately look at each other to register our reactions. A couple of teenagers would exit, holding hands, and we'd both think: Young Love.
For sixty years, we sat in that car, just barely pretending not to notice each other. I got to know you so well, if only peripherally. I memorized the folds of your body, the contours of your face, the patterns of your breath. I saw you cry once after you'd glanced at a neighbor's newspaper. I wondered if you were crying about something specific, or just the general passage of time, so unnoticeable until suddenly noticeable. I wanted to comfort you, wrap my arms around you, assure you I knew everything would be fine, but it felt too familiar; I stayed glued to my seat.
One day, in the middle of the afternoon, you stood up as the train pulled into Queensboro Plaza. It was difficult for you, this simple task of standing up, you hadn't done it in sixty years. Holding onto the rails, you managed to get yourself to the door. You hesitated briefly there, perhaps waiting for me to say something, giving me one last chance to stop you, but rather than spit out a lifetime of suppressed almost-conversations I said nothing, and I watched you slip out between the closing sliding doors.
It took me a few more stops before I realized you were really gone. I kept waiting for you to reenter the subway car, sit down next to me, rest your head on my shoulder. Nothing would be said. Nothing would need to be said.
When the train returned to Queensboro Plaza, I craned my neck as we entered the station. Perhaps you were there, on the platform, still waiting. Perhaps I would see you, smiling and bright, your long gray hair waving in the wind from the oncoming train. But no, you were gone. And I realized most likely I would never see you again. And I thought about how amazing it is that you can know somebody for sixty years and yet still not really know that person at all.
I stayed on the train until it got to Union Square, at which point I got off and transferred to the L."