Best Female Comedians of 2011
Who Is Your Favorite Funny Lady of 2011?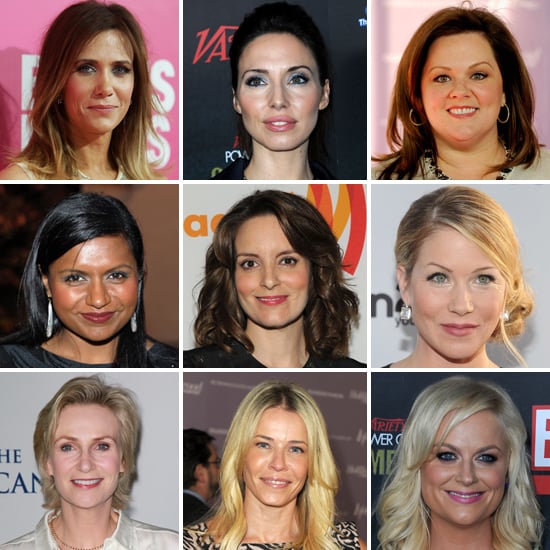 Our favorite female comedians had a busy and productive year. Whether they were tickling our funny bone on TV, writing funny and smart books, or starring in blockbuster hits, these talented ladies are paving the way for women with their accomplishments.
Kristen Wiig and Melissa McCarthy gave women a reason to laugh with their female-friendly comedy Bridesmaids. Whitney Cummings has been busy writing for and starring in her new female-centric TV shows. Mindy Kaling continues to shine as a writer and actress on The Office, on top of writing her book Is Everyone Hanging Out Without Me?. And fellow TV show writer and actress Tina Fey released her memoir Bossypants on top of her busy 30 Rock schedule. Tube stars Jane Lynch and Chelsea Handler have also penned books this year, with Jane's memoir Happy Accidents out in September and Chelsea's latest collaboration Lies That Chelsea Handler Told Us out in May. Christina Applegate paired up with funny man Will Arnett for their new comedy Up All Night, and Will's real-life wife Amy Poehler is still eliciting chuckles from us on her show Parks and Recreation.
But the question is: who's the funniest lady of all?