Best Sexiest Movies
Which of These Sexy Films Have You Seen?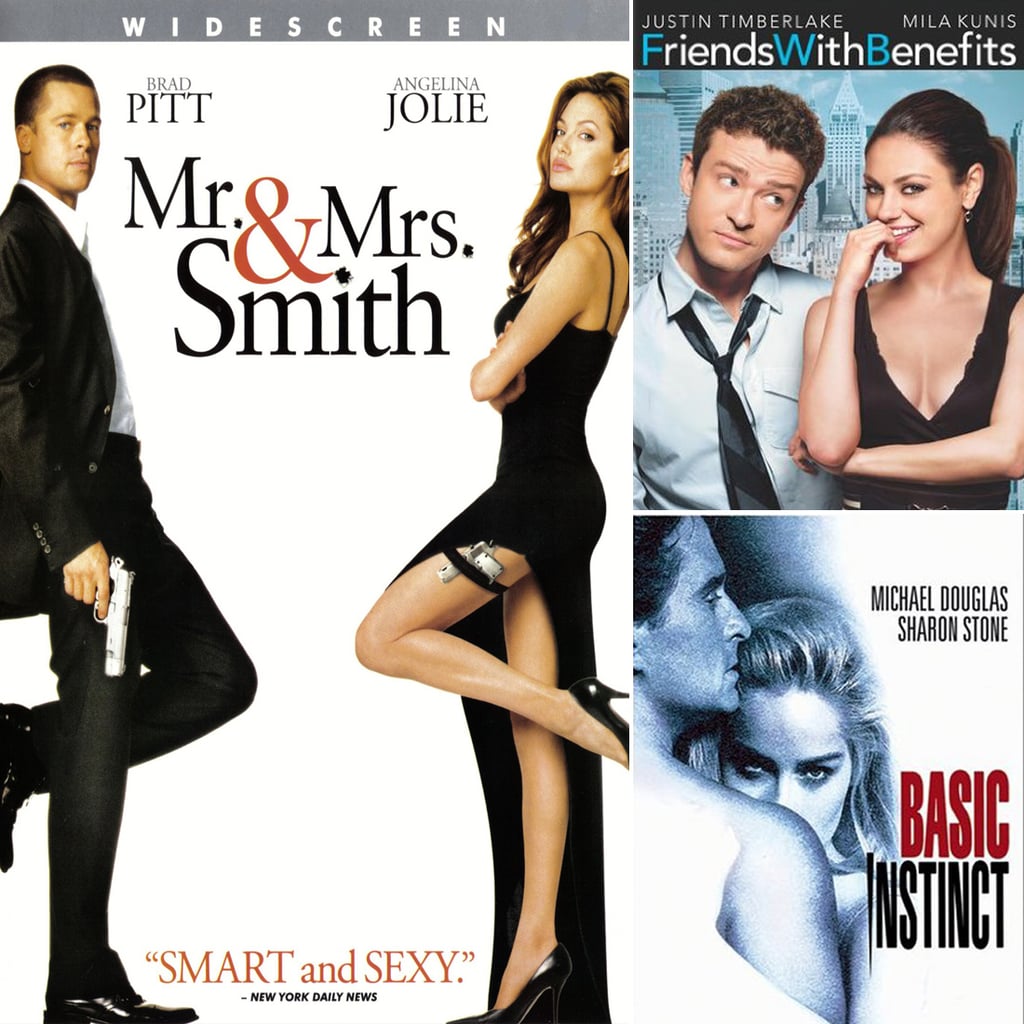 Sources: 20th Century Fox and Sony Pictures
You have your romantic comedies, supernatural flicks, and horror movies, but if there's one type of film most people can't complain about watching, it usually involves a steamy love scene or two. Whether you're a Mr. & Mrs. Smith gal or a Titanic fanatic, you can't deny the unbelievable chemistry between your favorite actors and the sexual tension they build up during the movie. From oldies to recently released blockbuster hits, we've compiled a list of the sexiest feel-good movies that get your body tingling. Take the quiz to see how many sexy movies you've seen, then grab some popcorn, and curl up to rewatch some of your favorite lip-lock moments.
Mr. & Mrs. Smith

Basic Instinct

Dirty Dancing

Dangerous Liaisons

Crazy, Stupid, Love

Pretty Woman

Cruel Intentions

No Strings Attached

Friends With Benefits

The Notebook

Dear John

Risky Business

Ghost

The Lucky One

Titanic

Black Swan

Love & Other Drugs

Troy

Shakespeare in Love

Y Tu Mamá También

The Brown Bunny

Lie With Me

The Blue Lagoon

Disclosure

Atonement

Blue Is the Warmest Color

Spring Breakers

The Wolf of Wall Street

Powder Blue

In the Cut

Blue Valentine

Brokeback Mountain

The Spectacular Now

Original Sin

American Pie

Wild Things

Eurotrip

Match Point

Secretary

The Girl With the Dragon Tattoo

Mulholland Drive

The Thomas Crown Affair