The Best Time to Fight With Your Husband or Boyfriend
If You're Going to Pick a Fight, Do It at 3 p.m.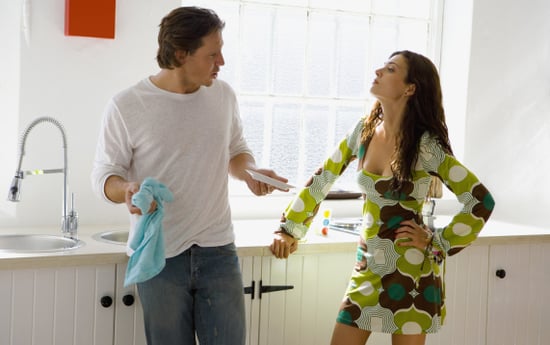 We can't control the timing of most relationship arguments, but if you have a bone you've been waiting to pick, you might want to put it on the calendar for 3 p.m.
According to a survey sponsored by a maker of hormonal contraceptives (I'm sure there's a motive behind the study), 3 p.m. is the best time for a woman to win an argument. It also found that your boss is most likely to give you a promotion at 1 p.m. — although I'd hope more than timing would go into that decision.
The study wants us to all get in touch with our biorhythms and mood swings so we can lead a more agreeable life and, of course, get what we want. A psychotherapist gives her take: "the hormones in our bodies can affect our moods. It is important to choose the right contraceptive option for you to ensure you are in tune with yourself, to complement your natural rhythms." There's the tie-in!
Now does timing your fights based on your partner's and your own physiological mood swings count as fighting fair or fighting dirty?