Best Vampires of 2012
Best of 2012: Mirror, Mirror on the Wall, Who's the Fairest Vampire of Them All?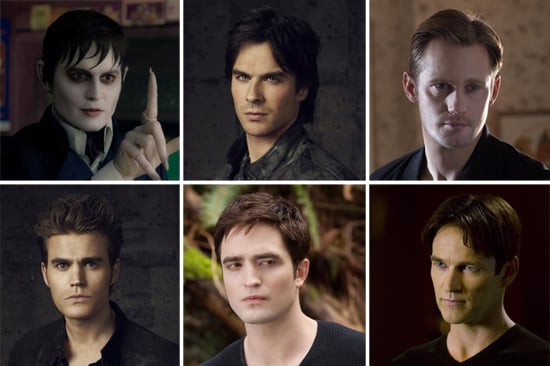 The undead continued to haunt our dreams this year, and no amount of garlic could ward off the fanged eye candy. Vampires were as hot as ever in film and TV, with Johnny Depp starring in the movie remake of the '70s show Dark Shadows and Robert Pattinson reprising his role for a final time in Twilight's Breaking Dawn Part 2. But whether it's the movie stars or the mysterious boys of True Blood or The Vampire Diaries: who would you sink your teeth into?