Best and Worst Craigslist Missed Connections Stories
What's Your Best (or Worst) Missed Connections Story?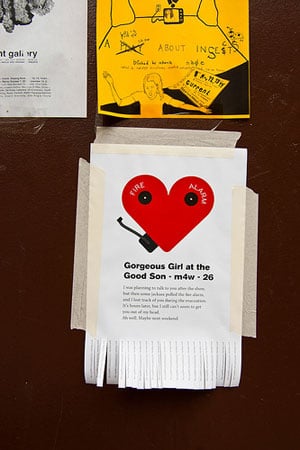 I've been known to peruse my local Craigslist Missed Connections daily on occasion, mainly for its entertainment value ("Your friend offered me some cotton candy . . . I want to taste your 'other' cotton candy . . . " really?!), but I never thought that people seriously connected through them. But then one of my friends shared that several of her gal pals have found MCs about them.
Here's her true story about "Me: Guy at the end of the bar in the Giants hat that couldn't stop looking at you. You: Ravishing beauty with dark blond hair."
My roommate never went out — grad student, new to the city, not a lot of friends yet — and the one time she does, she gets an MC! I tried dragging her out for a drink for the 20th time, and she finally came. Another friend of mine who trolls MC saw the ad and remembered what she was wearing. It was definitely her in the ad. He described what she was wearing, said they kept making eye contact, and said, "It looked like you were dealing with your drunk, tattooed friend who was very loud." She remembered the guy as being cute but didn't write him back; she was too afraid. But one of the girls she was with did. And he didn't respond! I think he thought the email was fake, or he had regrets (he posted his MC at 3:30 a.m.).
Whether it was while riding on public transportation, at a sporting event, at the gym, or at another local singles hot spot (for us it's Safeway), do you have some juicy Missed Connections stories? Spill the deets!
Source: Flickr User Andy Mangold