Better to Be Pippa Middleton Than Kate Middleton
Why I'd Rather Be Pippa Middleton Than Kate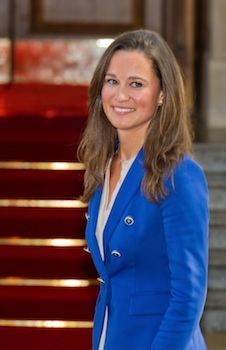 Who knew there was a consolation prize for being the other Middleton girl? Pippa Middleton may just be the most famous nonfamous person in the world right now. People snicker at sister Kate's fame, saying she's done nothing but tie the golden knot, but what has Pippa done besides look lovely for the camera at the royal wedding? Fortunately, that is all you need to get your foot in the spotlight.
While Kate returned from her honeymoon to go grocery shopping in the Wales countryside, Pippa is being photographed on the streets of London, gracing magazine covers, and bouncing between two party-planning jobs and, surely, plenty of parties themselves. Her sister's future is sealed, but Pippa's is full of possibility. Has she earned it? No. Can she? Yes.
Besides being unofficially dubbed the most eligible bachelorette in the world, she's now getting unsolicited career advice. A writer at Fox News detailed how she could earn millions, ranging from writing a book or, depressingly, licensing "her image to a line of girl's dolls." I say neither. She could become an overnight fashion designer — nobody would ask questions — or start her own party-planning business that's more London posh and less 5-year-old birthday than her parents' company, Party Pieces.
The point is she can do anything while Kate is, let's face it, basically expected to make royal babies and take up philanthropy like it's knitting. So now, let's hear from you: which Middleton sister would you rather be?