Big Love Season 5, Episode 2 "A Seat at the Table"
Big Love: Can Enlightened Polygamy Exist?
I've always rooted for the Hendricksons on Big Love as proof that love, however unusual, can prevail. As proof polygamy doesn't have to be oppressive and misogynistic, but a choice no different than any other relationship off the mainstream path. However, after last night's episode, "A Seat at the Table," — where everyone fights to be heard — enlightened polygamy seems more impossible than ever.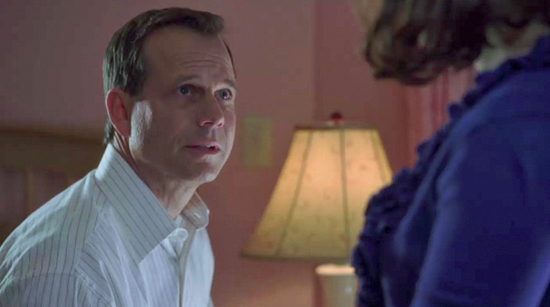 Despite all the jealously, drama, and politics, patience and forgiveness — both acts of love — is what has always pulled the Hendricksons together. So like a monogamous relationship, polygamy comes down to the individuals and their respect for each other, their bandwidth for challenges, and willingness to forgive.
Yet a polygamist marriage is like a giant, sprawling relationship: it creates more challenges and requires more selflessness, but still just seems like a big mess most of the time. I don't think anyone short of a saint could make it work. Love can't overcome an institution grounded in patriarchy, and I'm even more confident after last night's episode that the Hendricksons' marriage will at least partially dissolve by the series finale.
What do you predict?