Birth Order and Relationships
Best and Worst Love Matches by Birth Order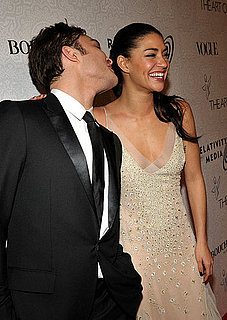 We know birth order affects personality, but what happens when birth orders mix. Your place in your family and your partner's can affect how you relax, communicate, and fight. The oldest and youngest are by far the most complementary pair, like Ed Westwick (the youngest of three) and Jessica Szohr (the eldest of five), but what of the others? Here's a breakdown of the best, worst, and so-so matches by birth order.
Best
Worst
Only and only: Used to being the center of attention, neither is eager, or necessarily willing, to give up the spotlight.
Youngest and youngest: Sure two youngests will have fun, but nobody will be in charge and the relationship may whirl into chaos.
Mixed Results
Middle and youngest: If the middle has an eldest traits then it could be an excellent match; however, if the middle has last-born traits then it could be as unproductive as two youngests.
Oldest and oldest: Friction is likely when these two controlling, yet people-pleasing personalities team up. If both are always competing, it will likely turn into a power struggle.
Oldest and middle: Middle children are often hypersensitive to injustice. So when the oldest tries to take control, the middle may perceive unfairness.
Does this fall into place for you?