Blog to Book Trend
Puzzling Trend: Blogs to Books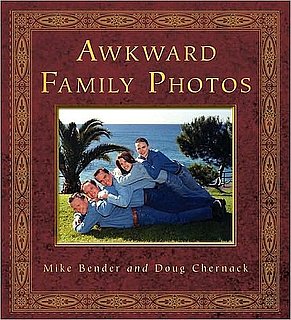 The Awkward Family Photos blog got a book deal back in August, which seems like forever ago in Internet-meme time. This week, the Awkward Family Photos coffee-table book is finally out, along with Sh*t My Dad Says, inspired by the brilliant Twitter feed of the same name.
I'm happy to see my favorite blogs and microblogs succeed, but I must admit, the blog-to-book concept puzzles me somewhat. The beauty of sites like Awkward Family Photos and Stuff White People Like is that they are perfectly suited to the blog medium, with its constantly updated, collaborative nature.
Sure, some blog concepts can be reimagined for print, but taking a vibrant blog and essentially reproducing it in static book form seems counterintuitive. My friend has a copy of the Stuff White People Like book, which was fun to read once, but every time I pick it up, it's the same — no updates! — while the blog keeps going.
That said, if anyone wants to give us a book deal, I'm sure we can work something out.