Books About Drug and Alcohol Addiction
Cautionary Tales: What Are the Best Books About Addiction?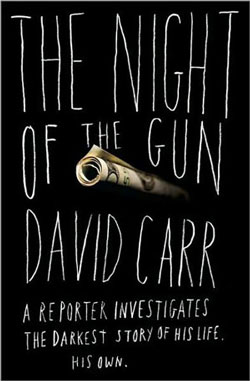 Given that many of you have watched Intervention the show and also experienced actual interventions in reality, I'm curious about the cautionary tales you've found most riveting.
I often find myself drawn to memoirs of addiction and recovery, not purely for voyeurism (though it does feel voyeuristic at times), but because of the lessons, insights, gravitas, and humor they offer. My favorite so far is probably The Night of the Gun by New York Times writer David Carr. Recognizing that the memories during his drug addiction are murky, he takes an investigative reporting approach to figure out what really happened over those years. It's shocking but also very smart.
Now that you've revealed what books you're addicted to reading, tell me: is there a book about alcohol or drug addiction that you couldn't put down? Chime in below, so we can compile the definitive must reads.