Many of the classic books from our school days, including To Kill a Mockingbird and A Wrinkle in Time, featured heroic young girls who inspired us growing up. Some of our favorite "kids'" books — that are just as relevant and enjoyable to read today — feature strong, multidimensional heroines who persevered despite being overlooked because of their size, age, and sex. These adventurous young women hold a special place in our hearts and minds, so let's take a look at some of the most inspiring 16-and-under heroines in literature.
Alice
Lewis Carroll's titular character Alice from Alice's Adventures in Wonderland and Through the Looking-Glass is a curious 7-1/2-year-old who is trying her best to be proper and mature, but longs for some excitement in her life. We can all relate to that restlessness she feels, and you can't help but feel for her when she's trying so hard to make sense of the senseless world she finds herself in. Aren't we all?
Quoted: "It's no use going back to yesterday, because I was a different person then."
Hermione Granger
J.K. Rowling introduces us to Hermione in Harry Potter and the Sorcerer's Stone when she's just beginning her studies at Hogwarts at 11 years old, but before classes even begin she's arguably the brightest student of the school. Hermione shows her strengths and character right off the bat in the first book of the series by taking the blame for her friends, being levelheaded in the face of danger, and using her expansive knowledge to get out of tight spots.
Quoted: "Books! And cleverness! There are more important things — friendship and bravery."
Nancy Drew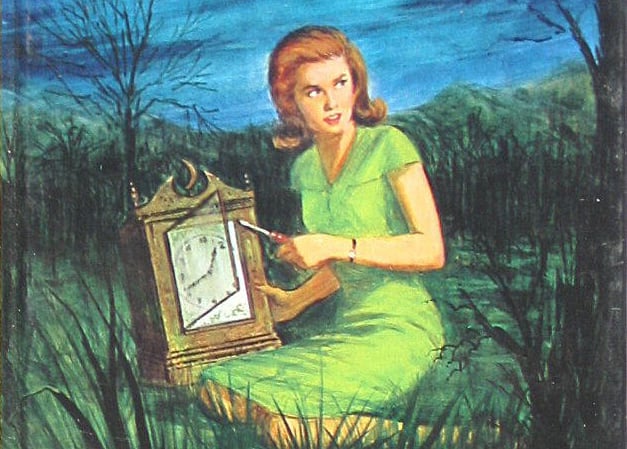 Nancy Drew is a 16-year-old amateur sleuth when the Nancy Drew books began in the '30s, and in later versions she's 18. But right from the get-go of the young detective's first appearance — in The Secret of the Old Clock — we're in awe of her talent for solving mysteries, athletic abilities, and extensive knowledge in everything from psychology and painting to French and cooking.
Quoted: "Romance and detective work won't mix tonight!"
Scout Finch
The narrator of Harper Lee's To Kill a Mockingbird is Jean Louise "Scout" Finch as an adult, who begins the story as a 6-year-old. We admire Scout for her scholarly abilities, tough tomboy attitude, ability to speak her mind, and especially her kindness for the downtrodden.
Quoted: "I think there's just one kind of folks. Folks."
Meg Murry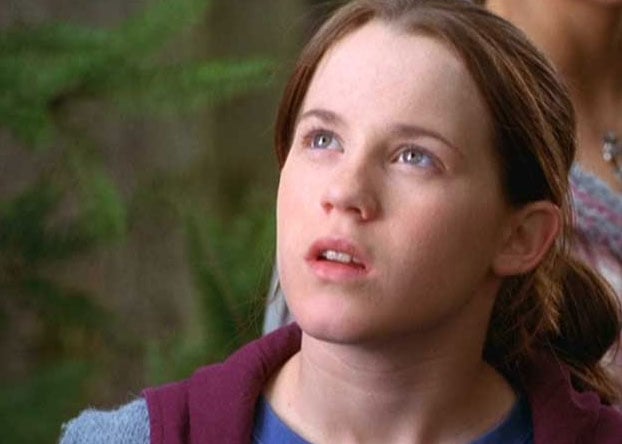 Madeleine L'Engle's A Wrinkle in Time follows 13-year-old Margaret "Meg" Murry; her little brother, Charles Wallace; and Calvin O'Keefe on a time- and space-traveling adventure to an alien planet to rescue Meg and Charles Wallace's dad. And while all the characters are important, it's really Meg who must save everyone and who we especially can relate to. Even though she's incredibly smart, she's socially awkward, unattractive, and unpopular — and she doesn't exactly respect authority. But Meg has a kind heart, and she shows incredible bravery and a deep love for her family in this first book and the rest of the Time Quintet series.
Quoted: "I do face facts. They're lots easier to face than people, I can tell you."
Katniss Everdeen
The protagonist of The Hunger Games trilogy is 16-year-old Katniss Everdeen, who must fight other adolescents to the death in a "game" that takes place in a future version of North America. Katniss is a strong survivor, who spent most of her young life taking care of her mother and little sister after her father died in a mining accident. When her little sister is chosen for the games, Katniss willingly takes her place and proves she has true character and the skills necessary for the challenge.
Quoted: "I am not pretty. I am not beautiful. I am as radiant as the sun."
Arya Stark
There are a lot of fierce fighters in George R.R. Martin's A Song of Ice and Fire series, but perhaps none are as likable and unexpected as 9-year-old Arya Stark, who isn't afraid to stand up for her family and herself, even if that means shedding blood. Arya is a tomboy who's more interested in sword fighting than learning wifely duties, and we commend her for her courage to be who she is.
Quoted:
"A little Lady shouldn't play with swords."
"I wasn't playing. And I don't want to be a Lady."
Lyra Belacqua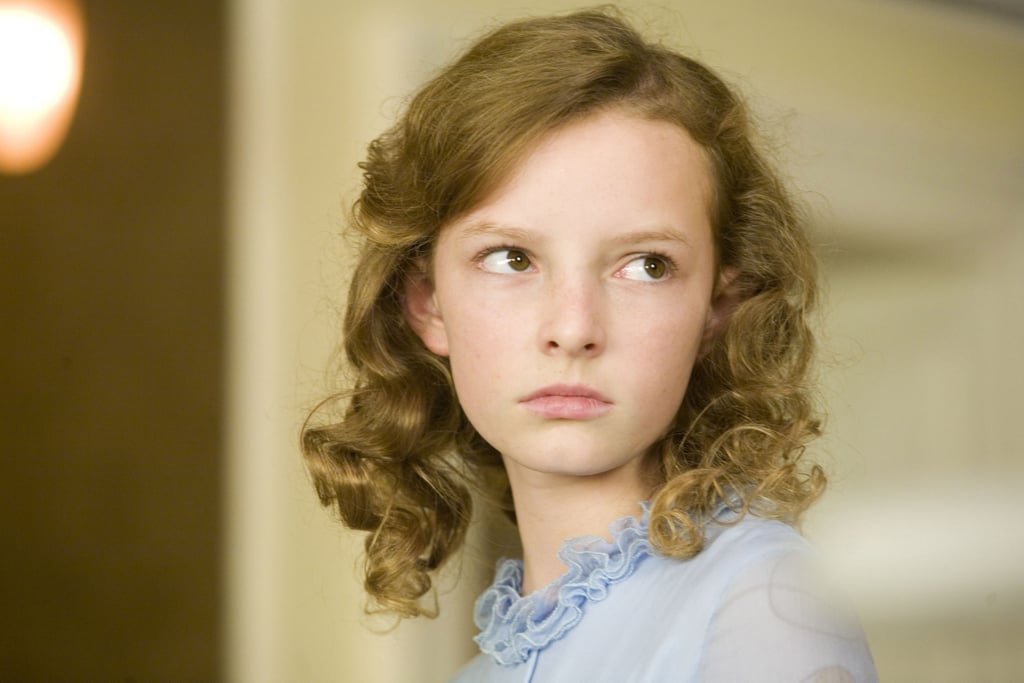 At just 12 years old, Lyra Belacqua is the heroine of Philip Pullman's The Golden Compass and the rest of the His Dark Materials trilogy. Lyra is extremely sharp and adventurous, and she uses her abilities to fulfill a prophecy and save the ones she loves.
Quoted: "You cannot change what you are, only what you do."
Anne Shirley
Lucy Maud Montgomery's Anne of Green Gables follows 11-year-old Anne Shirley, who despite having a rough early life as an orphan is sweet, hardworking, enthusiastic about life, and imaginative. She's definitely one of our favorite redheaded female protagonists!
Quoted: "I can't cheer up — I don't want to cheer up. It's nicer to be miserable!"
Source: Sullivan Entertainment [1]
Lucy Pevensie
There are four Pevensie children in C. S. Lewis's The Lion, the Witch and the Wardrobe, the first book in The Chronicles of Narnia series. But it's the youngest, 8-year-old Lucy, who really captures our hearts and ends up being the strongest and kindest character. Lucy, nicknamed "Queen Lucy the Valiant," is the most faithful of her siblings, having never stopped believing in Narnia and being the closest to Aslan. We love her courage, sweet demeanor, and that she doesn't give up even when she's ignored because of her status in the family.
Quoted: "I think — I don't know — but I think I could be brave enough."
Sara Crewe
Frances Hodgson Burnett's A Little Princess is about the rags-to-riches life of 10-year-old Sara Crewe, who despite being mistreated and forced into servitude by a cruel headmistress after her father dies, manages to stay kind, polite, and imaginative.
Quoted: "If I am a princess in rags and tatters, I can be a princess inside. It would be easy to be a princess if I were dressed in cloth of gold, but it is a great deal more of a triumph to be one all the time when no one knows it."