Never-married [1] no more! After nine years together, parents-to-six Brad Pitt and Angelina Jolie are married [2]. Despite their big family and committed years together, we were all surprised that these two made it official with a wedding [3] — only because they themselves have denied the marriage rumors for so long. In honor of the happy couple's surprise nuptials, let's look back at what Brad and Angelina have said about marriage and their relationship over the years!
Brad on Angelina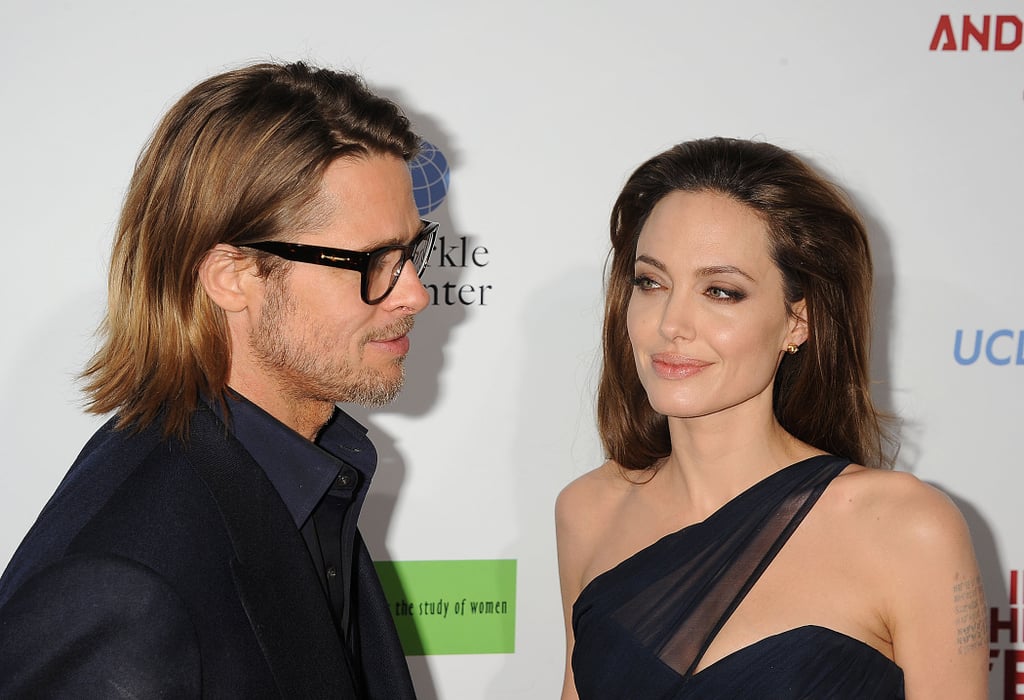 "I get up some mornings and gasp."
— Brad Pitt to E! in 2008 [4]
Angelina on Brad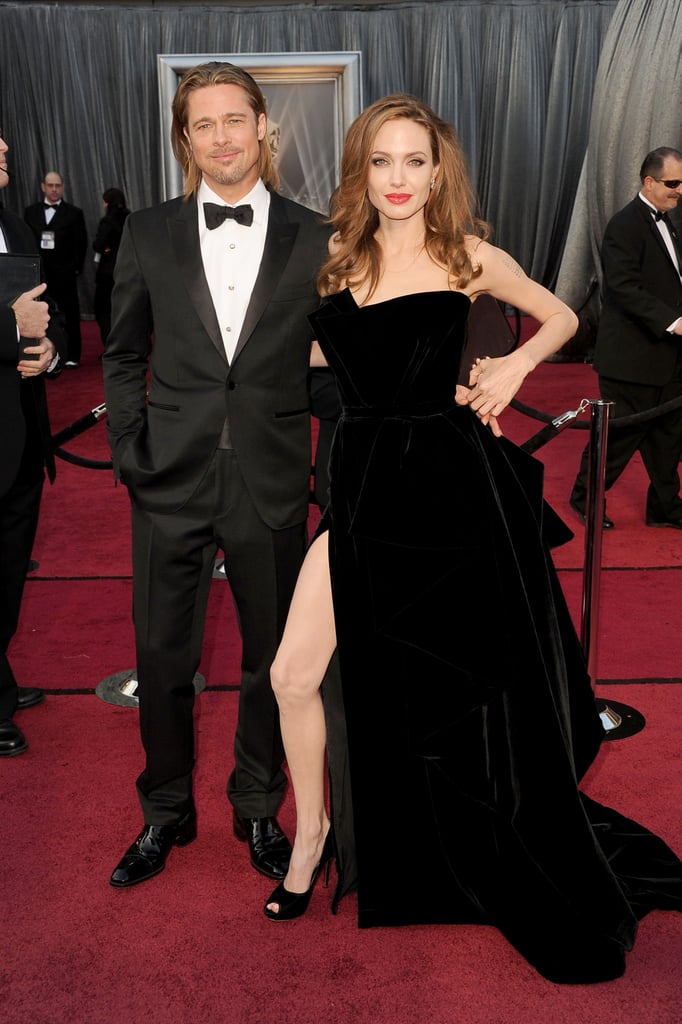 "I don't have a lot of friends I talk to. He is really the only person I talk to."
— Angelina Jolie in 2010 CNN interview [5]
Brad on Family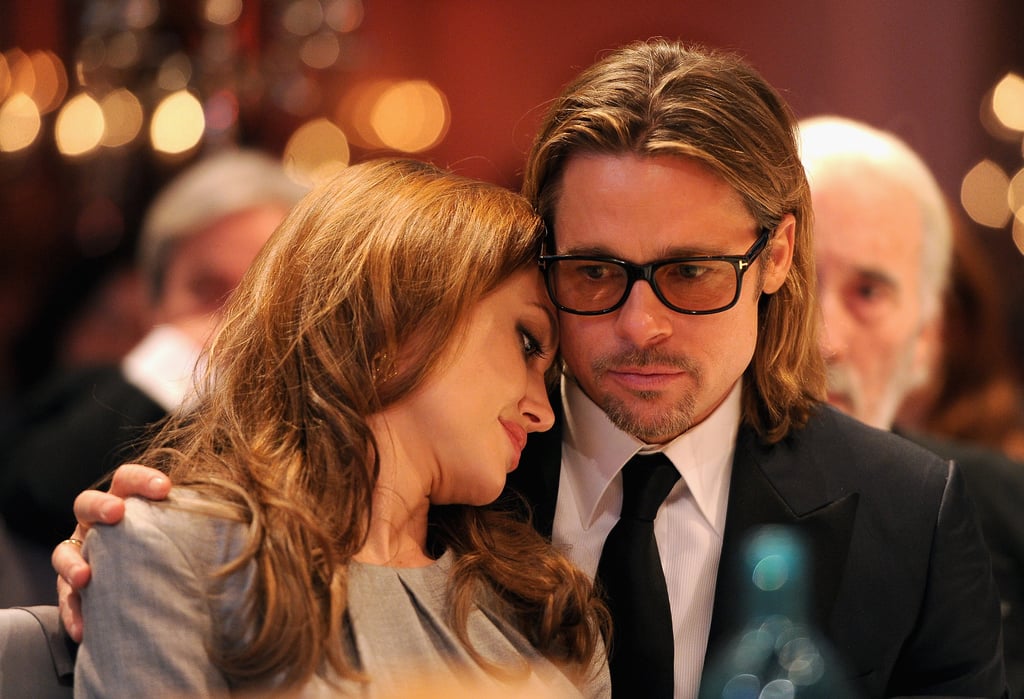 "I'm satisfied with making true choices and finding the woman I love, Angie, and building a family that I love so much. A family is a risky venture, because the greater the love, the greater the loss. That's the trade-off. But I'll take it all . . . One of the greatest, smartest things I ever did was give my kids Angie as their mom. She is such a great mom. Oh, man, I'm so happy to have her."
— Brad Pitt to Parade in 2011 [6]
Angelina on Commitment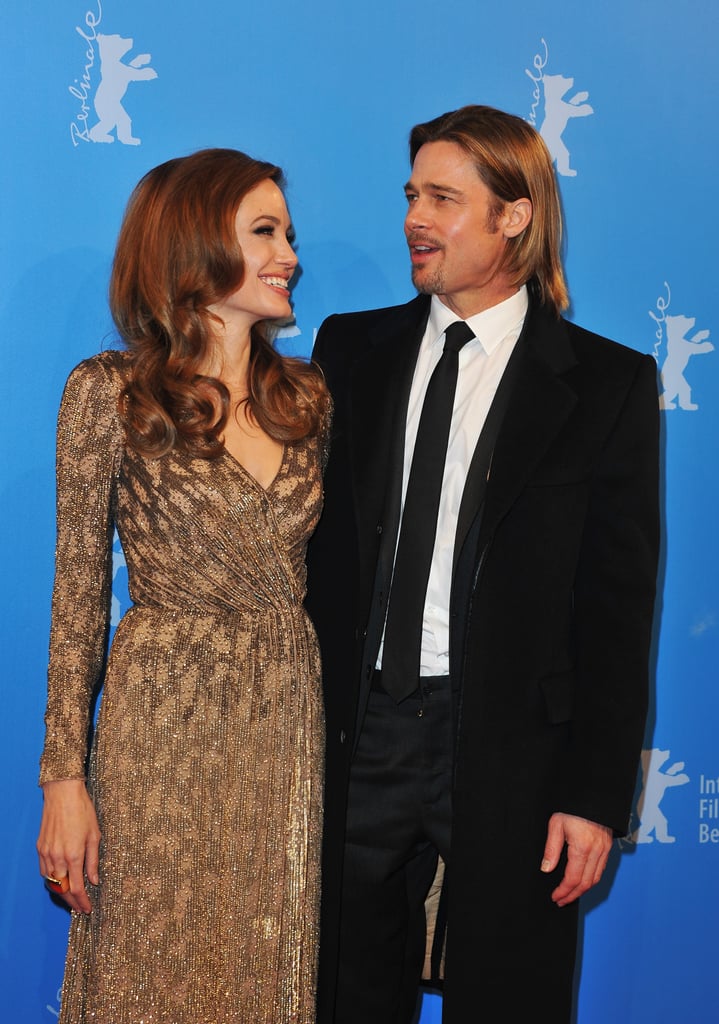 "[We're not] against getting married . . . it's just like we already are. Children are clearly a commitment, a bigger commitment [than marriage]. It's for life."
— Angelina Jolie in 2010 Vanity Fair [7]
Brad on Marriage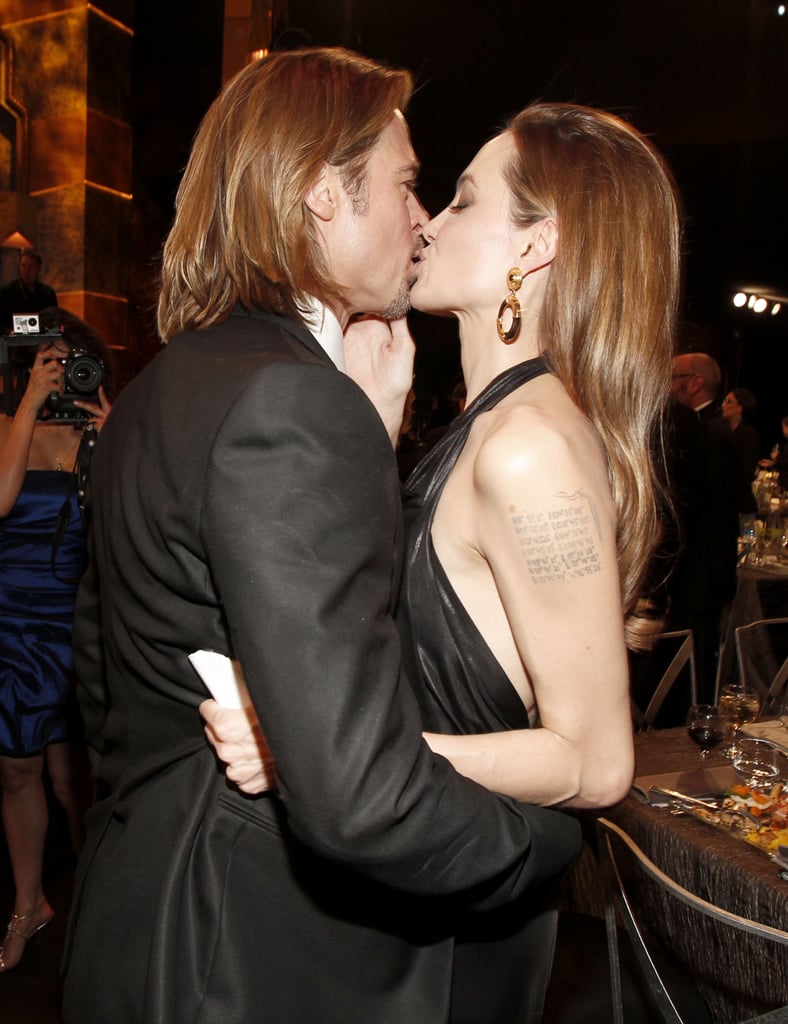 "I have love in my life, a soul mate — absolutely. When someone asked me why Angie and I don't get married, I replied, 'Maybe we'll get married when it's legal for everyone else.' I stand by that, although I took a lot of flak for saying it — hate mail from religious groups. I believe everyone should have the same rights. They say gay marriage ruins families and hurts kids. Well, I've had the privilege of seeing my gay friends being parents and watching their kids grow up in a loving environment."
— Brad Pitt to Parade in 2009 [8]
Angelina on Family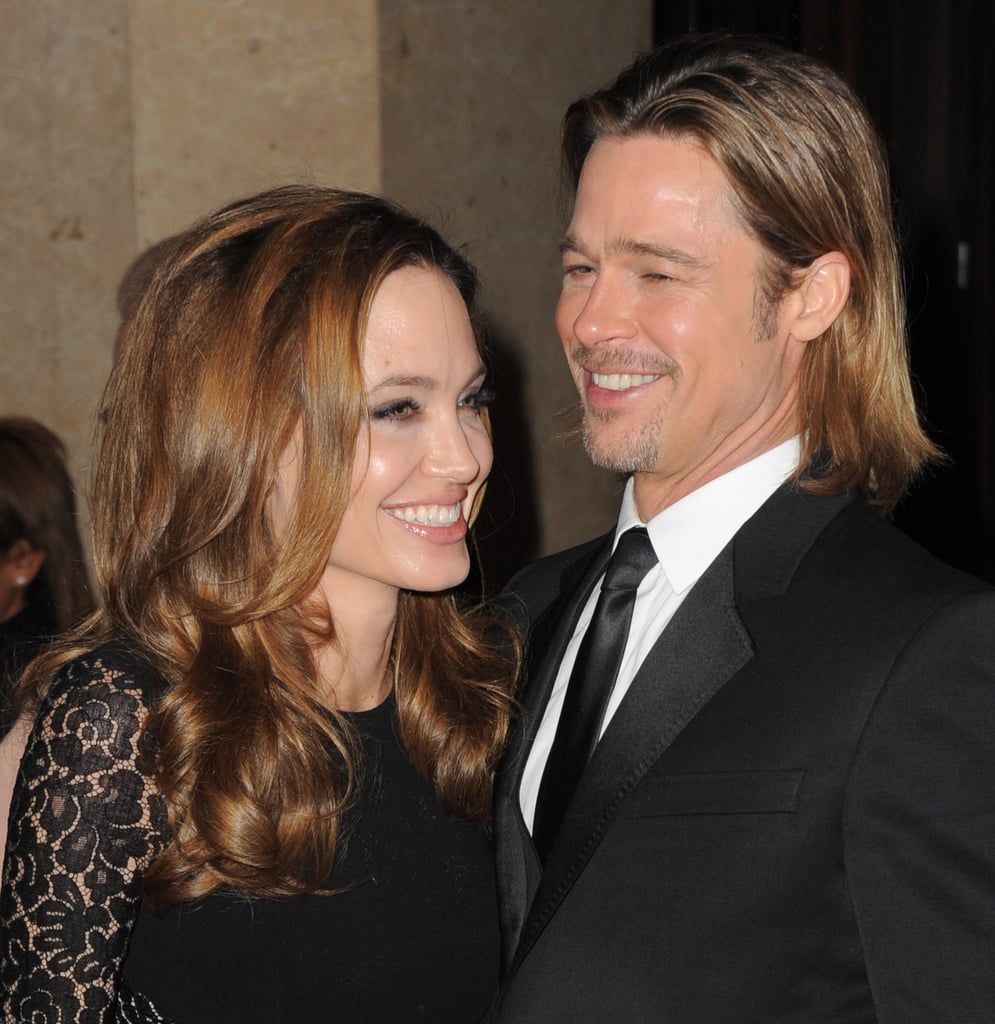 "[Brad] has expanded my life in ways I never imagined. We built a family. He is not just the love of my life, he is my family. I hold that very dear. I suppose what I've learned from Brad is to be able to have the kind of family whose happiness and well-being comes before your own. I'm very, very grateful to have such a loving family, and I wouldn't have that without him."
— Angelina Jolie in 2011 Marie Claire [9]
Brad on Marriage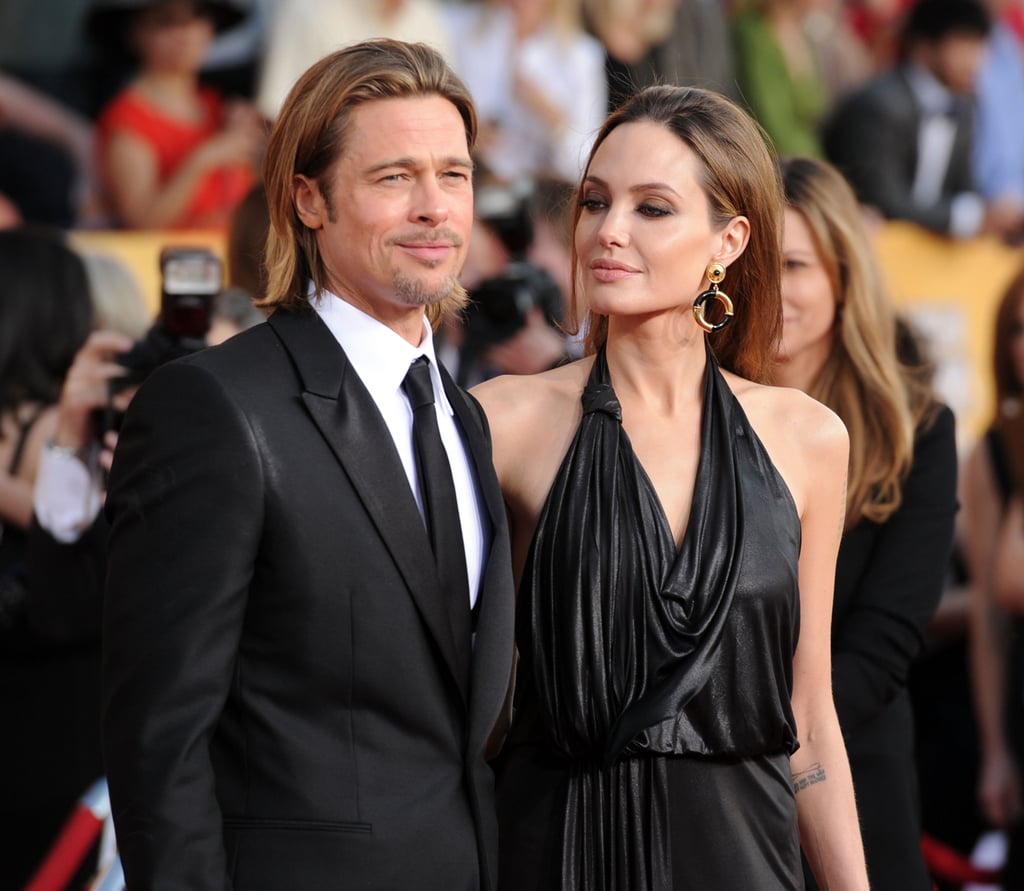 "We'd actually like to, and it seems to mean more and more to our kids. We made this declaration some time ago that we weren't going to do it till everyone can. But I don't think we'll be able to hold out. It means so much to my kids, and they ask a lot. And it means something to me, too, to make that kind of commitment. I'm not going to go any further, but to be in love with someone and be raising a family with someone and want to make that commitment and not be able to is ludicrous, just ludicrous."
— Brad Pitt to The Hollywood Reporter in 2012 [10]
Angelina on Wedding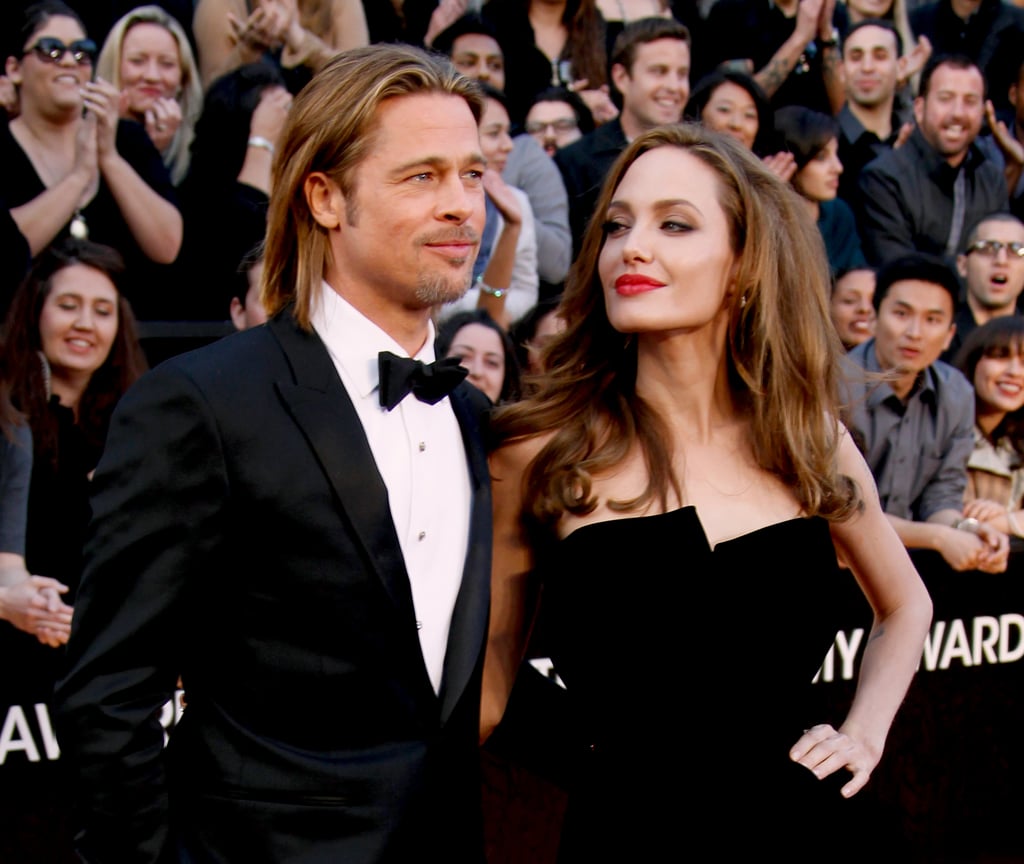 "[There is] no secret wedding [11]."
— Angelina Jolie in 2011 Vanity Fair [12]
Brad on Alone Time
"There are no secrets at our house. We tell the kids, 'Mom and Dad are going off to kiss.' They go, 'Eww, gross!' But we demand it."
— Brad Pitt to USA Weekend in 2011 [13]
Brad on Love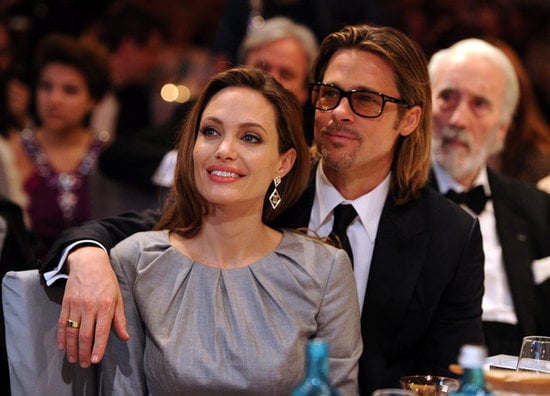 "Man, I resent people telling others how to live! It drives me mental! Just the other night, I heard this TV reverend say that Angie and I were setting a bad example because we were living out of wedlock, and people should not be duped by us! It made me laugh. What damn right does anyone have to tell someone else how to live if they're not hurting anyone? How many times do you think real love comes to someone in a lifetime? If you're lucky, maybe two or three."
— Brad Pitt to Parade in 2009 [14]
Angelina on Brad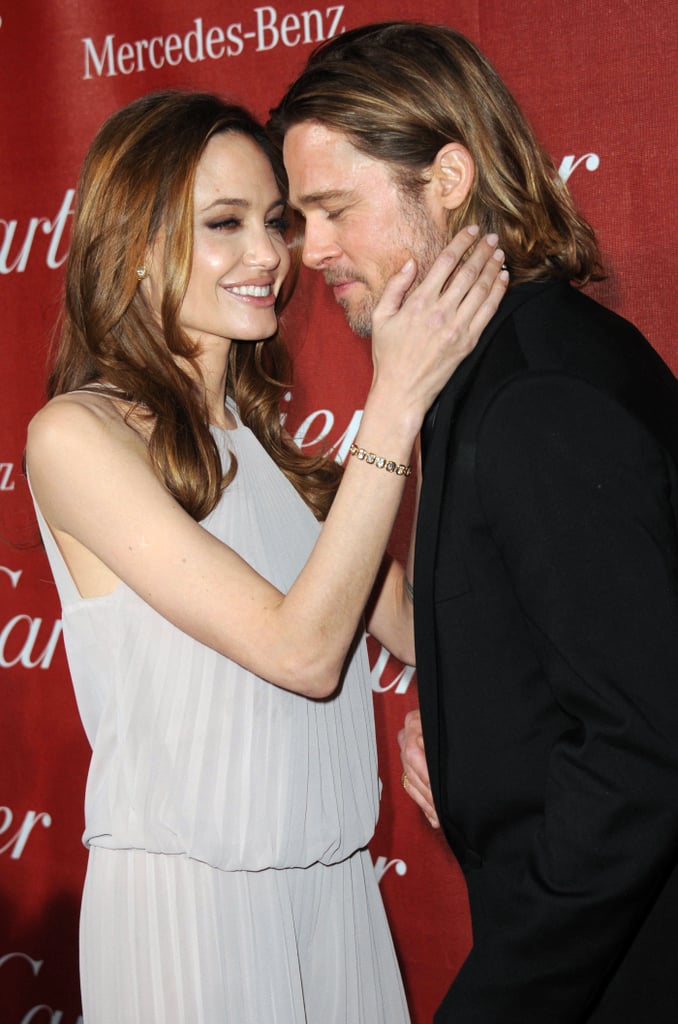 "I am very lucky with Brad. He is a real gentleman, but he is also a real man's man. He's got the wonderful balance of being an extraordinary, great, loving father, a very, very intelligent man and physically he's a real man in all things that it means."
— Angelina Jolie to The Telegraph in 2011 [15]