Brazil's Health Minister Tells People to Have Sex
Brazilian Government Not Afraid to Promote Sex
The text of this ecard reads: "Hi! I do not know if this the best way to tell, but I discovered that I have a STD." The card, created and sponsored by the Brazilian government, serves as a convenient (yet cowardly) way to notify a partner that you have an STD and is just one example of the Brazilian government's candid approach to sex and health.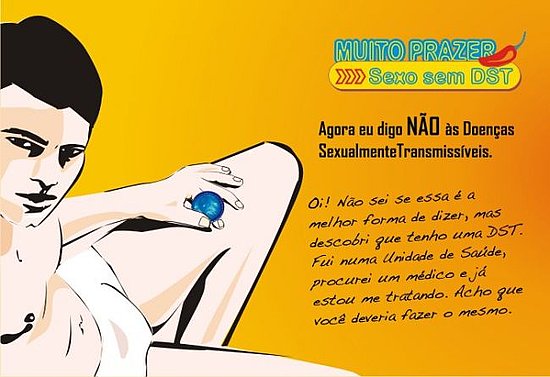 Just like the US government, Brazil wants to combat obesity and related health problems like high blood pressure. But while Michelle Obama says "Let's move!," Brazil's health minister offers more specific instructions. "Adults need to do exercise: walk, dance and have safe sex," he explains.
To be fair, US health officials have also made attempts to get hip with the times. The CDC has its own brand of STD ecards, but they sound more like passive aggressive reminders to get tested. One reads: "Just because a sore may be painless and disappear, doesn't mean the disease is gone. Get tested for Syphilis today." Can you imagine sending that to a friend?!