Breaking Upwards: Is an Open Relationship Better Than a Bored Relationship?
Is an Open Relationship Better Than a Bored Relationship?
After two postcollege years together, Zoe Lister-Jones and Daryl Wein were like a lot of couples. Bored. But instead of breaking up, they had an open relationship and made Breaking Upwards, a movie (watch its trailer) about their experiment.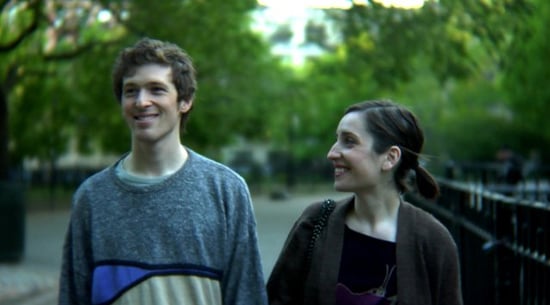 I admit the making-a-movie-together part is more intriguing than sleeping around, but if art is going to imitate life then life best not be dull. They do, however, admit the film is a dramatized version of real life. But if nothing else, it's an insightful look into an open relationship. They break the relationship into on and off days for logistical purposes, which sounds a little like being a polygamist but a lot better.
On "on days," they are in a committed relationship and on "off days" they commit to being single. That works in the movie, but in real life it was not that simple. At one point, they told Woman's Wear Daily, stress forced Zoe to choose the relationship over the film, and she removed herself from the project while continuing their on-off relationship. A year later she rejoined the film and suggested they return to monogamy. They did.
Now, three years later, they have a movie and an intact relationship, but they have to live with that, too. "Even though we've made a film about our relationship and talk about it incessantly," Zoe said, "there are still painful elements that we don't feel like rehashing all the time."