Bristol Palin Demands Levi Johnston Pay Child Support
Bristol Palin Wants Levi Johnston's Hard-Earned Money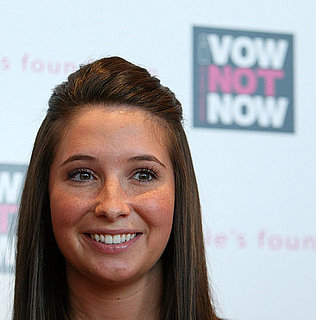 Levi Johnston spent 2009 fame-balling himself in exchange for Palin family secrets and stripping for the camera. We don't entirely blame him! Photo shoots sound better than Alaska oil fields, but I doubt many would object to saying he stooped pretty low for fame and money. And now Bristol Palin wants her cut.
TMZ reports that yesterday Bristol's lawyer filed court documents demanding $1,750 a month in child support from Levi, retroactive to their son's birth in December 2008. She estimates Levi made "in excess of $105,000 in 2009 through various media interviews and modeling-related activities." In Alaska, noncustodial parents must pay 20 percent of income up $105,000, hence the $1,750 per month figure. However, because Bristol is seeking sole custody, she is only seeking temporary support. In other words, she wants to get what she can get.
Levi's manager (haha) said Levi's already paid Bristol more than $10,000 in child support and has not earned what she claims, as he was not paid for every interview; however, he did not say what Levi did make. While it's right that Bristol should get child support, would you really want money made by attacking you and your family? Or is it the ultimate revenge?