British Second Wives Club Members Sick of Homewrecker Stereotypes
Second Wives Try to Beat the Bad Rap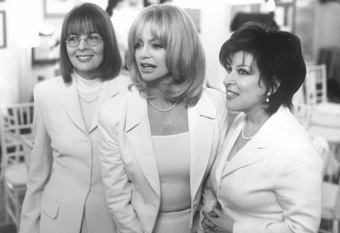 With cheating celebrities like Tiger Woods and Jesse James in the spotlight, and mistresses like Rielle Hunter speaking out in the press, there's a lot of animosity toward "the other woman." But there's a growing number of women in the UK who say first, or ex-, wives are the ones in the wrong.
Women involved in the support group British Second Wives Club feel their husbands' ex-wives are taking advantage of divorce situations by demanding compensation even when they aren't financially struggling, purposefully not remarrying in order to keep receiving support, and crossing emotional boundaries by staying in close contact with their ex-husbands. These women, not all of whom had affairs, are tired of the "evil homewrecker" stereotype. One of these second wives, Sarah Williams, explains:
"I have to put my kids in childcare and go out to work so that she can sit at home waiting for hers to come home from school . . . I know he feels guilty about her but sometimes I just want to scream that I'm run ragged working full-time, feeling that I'm not measuring up as a mother. Then I hear that she has gone on a minibreak with her girlfriends for the weekend while I look after her kids. What does she need a break from, exactly?"
What do you think: do you agree with these women that they are being treated unfairly?