British Women Want to Wed Earlier Because of Bridget Jones
Bridget Jones Syndrome? UK Women Might Want to Wed Earlier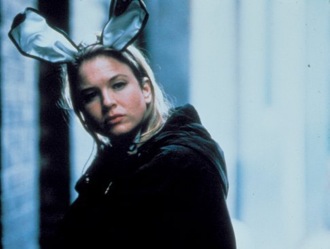 Twenty-something women who answered the recent Marriage and Wedding Survey in the UK said the ideal age for marriage is 26 and the ideal age for a first child is 27. That's not much of a newlywed period! Those behind the survey say findings a decade ago put the ideal age of marriage after 30. Why the change?
The Daily Mail points the finger at Bridget Jones, saying: "A fear of turning into Bridget Jones and viewing the future through an empty wine glass has prompted a return to traditional values." Could you read that without laughing? Other factors must impact when a woman decides to get married more than a fictional character who likes to drink wine, watch Fraiser, and rock out to Celine Dion (sound fun, right?). Well statistics back me up. Despite the alleged dread of ending up like Bridget, the average age of first marriages in England and Wales is 31 for men and 29 for women.
So while these British women in their 20s say the "ideal" age of marriage is 26, they're not actually getting married then. Are you surprised by this discrepancy or the overall downward shift in the perceived "ideal" age of marriage?