Britney Spears "Criminal" Video Shot in Hackney
Britney Spears Accused of Glamorizing Violence in Steamy "Criminal" Video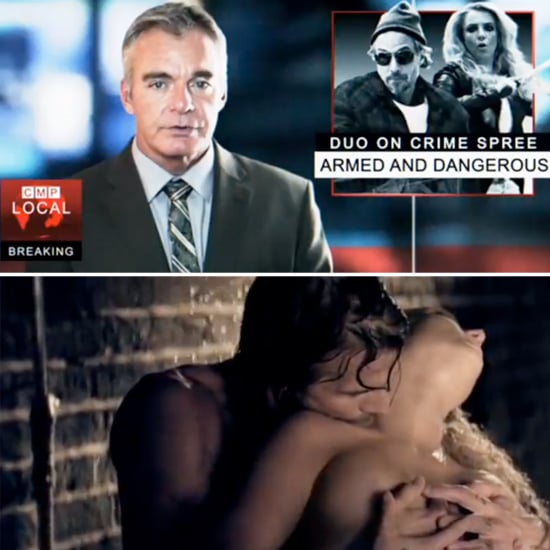 Britney Spears's music video for "Criminal" came out today, and it stars her real-life boyfriend Jason Trawick in some criminally sexy scenes. After her posh British boyfriend roughs her around outside a ritzy party, a street-smart stranger, played by Jason, comes to Britney's rescue. He knocks out the Brit jerk, and Britney takes a shot at him too, gratuitously kicking him in the crotch. She proceeds to run away with Jason, and they have a "Bonnie and Clyde" adventure, robbing stores, dodging police, and fitting in a seriously steamy shower scene.
It's one of the more over-the-top sex-filled videos we've seen from Britney, which is saying something, and parts of it could be considered NSFW. But that's not the only thing raising eyebrows, since we'd expect that from the pop princess. The video was shot in Hackney, England, which experienced heavy violence during London riots in August, and local leaders have called Britney's video insensitive and dangerous.
A member of parliament from Hackney said, "It is only a music video, but it's images like this, with pop stars glamorizing gangs, which means that some young people . . . get drawn in." Still, as art, Britney's "Criminal" video could be characterized as reflecting the violence in the area, not creating it. Although, Britney's camp doesn't go there to defend it. Instead they said: "The video is a fantasy story featuring Britney's boyfriend, Jason Trawick, which literally plays out the lyrics of a song written three years before the riots ever happened."
Watch the video below.