Britons Say Old Age Begins at 59
Old Age or Loss of Youth: What Do We Really Fear?
If 50 is the new 30, then 30 is the new 10, and I'm going out to play. But, alas, 50 is 50 — anything else is a marketing dream — and Britons say 59 is elderly. Age may just be number, but old age depends on what country you're in (like a 10 p.m. sunset in Canada). The French say it's 63, Greeks say 68, and Turks are young at heart until 72. These numbers, though, really tell us more about how the young see age than how the old feel it.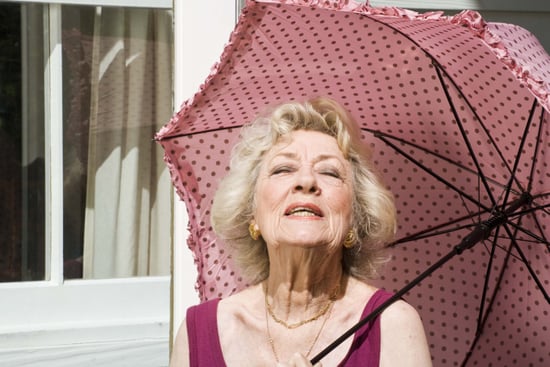 Old age, 10-year-old Wikipedia says, is an age that is near or beyond the average lifespan. That means Britons shouldn't feel old until about 80.1, while Turks are right on schedule, feeling old at 73 just after surpassing their 72.1 expiration date. Since the study, Predictors of Attitudes to Age Across Europe, did not include the US, we can't say for sure what Americans deem old; however, if going by the average-lifespan rule, old age commences at 78.7. Mark your calendars!
I only ponder "what qualifies as old age?" while on public transportation and evaluating if a person is really old enough to relinquish my seat to, so I can't say exactly, but I'd bet it starts well before 78. Jessica Alba, who just turned 30, recently talked to PopSugar LA about her esthetician friend, saying "even if I don't really need a facial she comes over and makes me look younger." How much younger can a 30-year-old look?
I imagine old age to be freeing à la Betty White — like if you make it that far then who cares? Because, like Jessica Alba, what I really fear is losing my youth; once that's gone, bring it! What about you?