Camelflage Underwear Cover Up a Cameltoe
Camelflage Undergarment — Hilarious or Horrifying?
Suddenly everyone seems to be talking about the cameltoe. The panty predicament is referenced rather embarrassingly in Sex and the City 2, and now we have the Camelflage, a "visual privacy undergarment."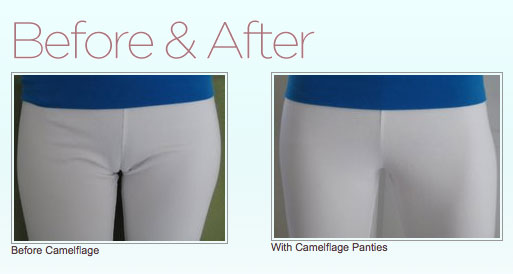 These special undies feature a crotch-fortifying insert "designed to smooth out your feminine parts under tight clothing." Sort of like a padded bra, I suppose. I'll give them points for the clever pun but not the "being a woman is so hard!" sales pitch: "You have enough to worry about these days; the last thing you need to think about is your panties riding up during your cardio kick boxing class."
What do you think? Funny, horrifying, or actually kind of useful?