Camilla Luddington to Play Kate Middleton in Lifetime Movie William and Kate
Kate Middleton Meets Her Match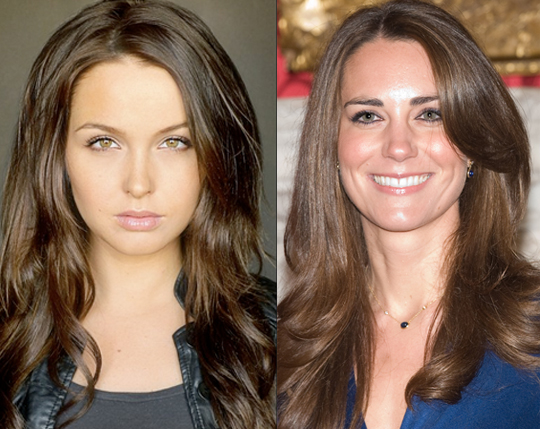 While Kate Middleton lookalikes book publicity stunts in England, one of her Hollywood lookalikes just had a very lucky day. Camilla Luddington, a British actress whose résumé is filled with roles like "woman," "flight attendant," and "uppity guest," will play the princess-in-waiting in Lifetime's William and Kate, after much speculation.
Normally, starring in a Lifetime Original won't get an actor more than a second condo, but Camilla's career may have just taken a turn for the big time. The movie, which will cover Prince William and Kate's nine-year courtship, is being fast-tracked, so it will air near the royal couple's wedding on April 29.
I can't remember the last time I watched a Lifetime Original, but I will be there when this airs (no next-day, DVR nonsense), and I doubt I'm alone. Lifetime's counting on it! But what of Miss Camilla Luddington? Her future depends (somewhat) on her performance, but could she just ride Kate's royal coattails to fame?