Can You Have a Legitimate Relationship After an Affair?
What to Do When an Affair Leads to a Relationship?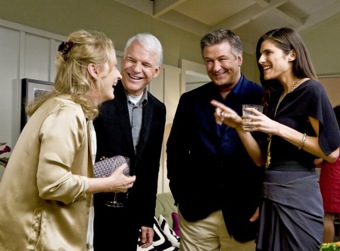 LeAnn Rimes shook up her image last year when she started hooking up with Eddie Cibrian — who was married just like she was. Now that they're officially together, the newly divorced singer is facing some critics. After pictures of the couple's shirtless and bikini-filled vacation surfaced this week, LeAnn tweeted: "Since when is kissing your boyfriend a crime?!"
If two people fall in love when they're not exactly available, it's an uphill battle to move from scandalous to legitimate, especially among friends or family impacted by the affair. Sometimes kids have a hard time accepting a new step-parent who broke up their parents, like in the movie It's Complicated, but other times the two who came together under questionable circumstances just seem like they are made for each other. What would you do if a friend or family member had an affair and ended up in a legitimate relationship with the fellow adulterer?