Can You Take Abortion Pill at Home? 2010-01-26 11:00:00
UK to Decide If Women Can Take Abortion Pill at Home — What Happens in the US?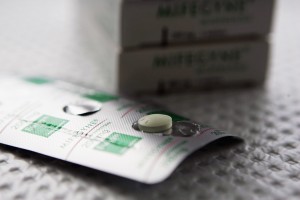 A UK law that requires women to have abortions at a hospital or clinic might seem reasonable, but when it comes to the abortion pill, the requirement is burdensome. Women can have a medical abortion within the first nine weeks of the pregnancy by taking two sets of pills two days apart. The UK's Abortion Act (passed in 1968) requires that both sets of pills be taken on site, and now non-profit British Pregnancy Advisory Service (BPAS) is suing the government to overturn what it sees as an outdated rule. The BPAS thinks women should be able to take the second set of pills, which induce cramping and bleeding and eventually a miscarriage, from home in order to prevent having the miscarriage on their way home, while also allowing them to complete the process in a familiar environment.
In the US women seeking a medical abortion, which typically costs anywhere from $350 to $650, take the first pill at the clinic. For the second pill, a woman and her health care provider plan the timing and location, which will usually be her own home. The woman then comes back to the clinic in the following weeks for a follow-up exam. The privacy provided by completing the abortion in their own home is one reason women choose the abortion pill.
Medical experts agree that it's safe to take the second dosage at home, so hopefully the UK courts will help the law catch up with the realities of medical abortion. Women shouldn't have to have a miscarriage on the bus ride home from a clinic.