Causal Sex Bad For Women
Do You Think Casual Sex Is Bad For Women?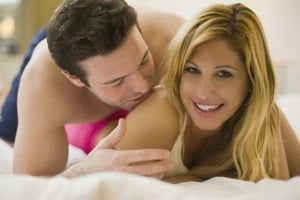 It would not be fun to follow the oppressive sexual conventions of the 1950s. Women would be shamed for having sex before marriage or a kid out of wedlock, and we would surely miss easy access to birth control. But has the increased acceptance, and perhaps the expectation, that women will have casual sex made it more difficult for women to find men who will commit? A new book says yes.
Not everyone loves Premarital Sex in America, a book claiming that casual sex makes it harder for women to find serious relationships. The reactions to my interview with sociologist Mark Regnerus, one of the authors, have been mixed. Readers called his assertions sexist and backwards. But claiming data on his side, Regnerus implores women to remember that men will "make all sorts of commitments" in order to have sex with you, and that "trading it away for little or nothing — or just because you feel like it — is foolish." He says, "Sex with strings comes to be seen as unnecessary. Men have to want to commit. Plenty eventually do, thankfully. But enough don't, or they stall for years."
So how come no-strings-attached sex isn't bad for men who want commitment? Regnerus says that in the sexual economy, men and women value sex differently. Men will pay for sex, while you don't really see a high demand for male prostitutes among women.
These conclusions assume a lot, like most men want easy sex and most women want commitment. Regnerus concedes that each individual case is different, but do you think he makes a valid point about the consequences of casual sex in general?