Celeb Mag For African-American Women — Love It or Leave It?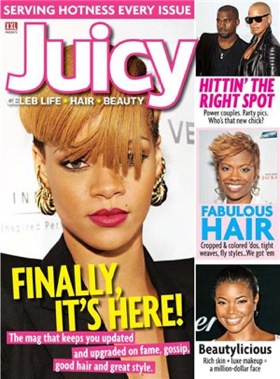 The supermarket checkout counter is about to get a little more crowded. Celebrity magazine Juicy will arrive in May, giving us one more thing to flip through while we wait in line. However, the publishers don't really expect all of us to reach for it.
The magazine will specifically target one group of grocery store shoppers: African-American women: "From Jay-Z and Beyonce to what's up with Rihanna and the Real Housewives of Atlanta, Juicy will cover the latest and greatest in hairstyles and hair products." Mainstream celebrity magazines do feature black stars, but do you still like the idea of this more targeted option?