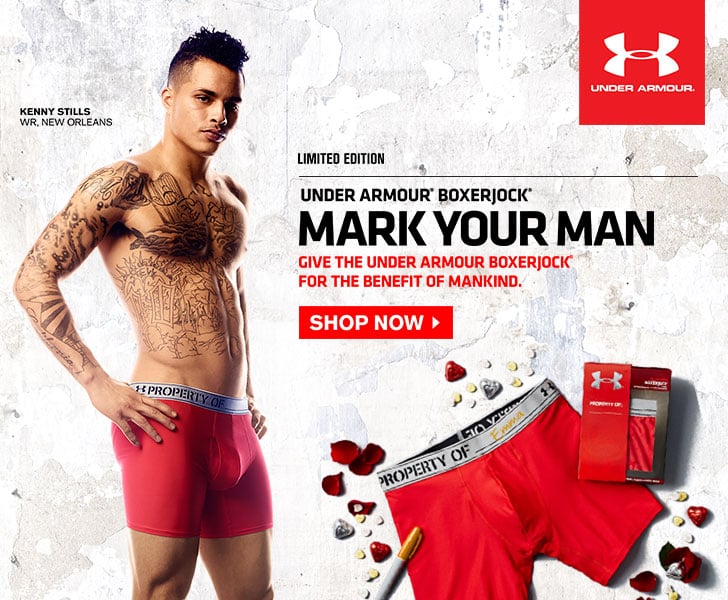 There's a reason some of the best rom-coms involve a guy or gal getting a stylish makeover before morphing into Mr. (or Ms.) Right. It's because on some level, no matter how much we're attracted to someone, there's usually a burning desire to put our personal stamp on him in some way.
That's why when choosing gifts for our beloved, we tend to consider what we want for him just as much as what he might want for himself. And for Valentine's Day, that definitely means something that's comfortable and useful (for him) and totally stylish and sexy (for you!) — like the Under Armour Boxerjock®.
With three varieties to choose from — stretchy Original for every day, breathable Mesh for workouts, and soft, lightweight Elite for days he wants to look and feel his extra best —the Under Armour Boxerjocks® are so amazing, he'll never wear regular underwear again. And he'll look so incredibly hot, you won't want him to!
It's the sexy, stylish Valentine's Day gift that keeps giving all year long. Click here to shop the collection now.