Celebrities Renewing Their Wedding Vows, but Is It a Trend?
'Til Death Do Us Part? Why Couples Renew Their Vows
Does "'til death do us part" have an expiration date? The whole lifetime commitment concept suggests that wedding vows don't need renewing; after all, a marriage certificate isn't like a library book. But if you're using celebrities as a barometer, you'd think everyone was doing it these days.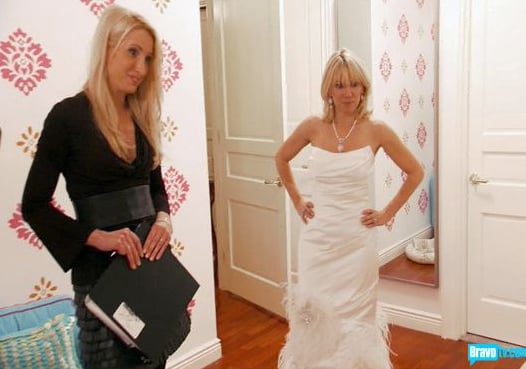 Heidi Klum and Seal will hold their annual wedding vow renewal this weekend, while Tori Spelling and and Dean McDermott plan to renew theirs on Saturday. Mariah Carey and Nick Cannon refreshed their marriage last weekend with a glitzy ceremony. Not surprisingly, the real housewives are also jumping on the trend: The Real Housewives of NYC's Ramona Singer is doing it, as did the OC's Vicki.
So do real housewives and husbands do this, and why? For a look at the trend,
.
In an interview with Redbook, Heidi Klum explains that the tradition is a way for the couple to express their love: "It's so special to us, something we love and something our children have gotten accustomed to. It's like, 'Hey, Mom and Dad love each other and they get married every year!'" Cute, I must admit, but her husband Seal confirms what I suspect is another reason for vow renewal: "it's a great party."
Annual vow renewals seem rare in the noncelebrity world, but there are rules about how often you can do it. The Knot suggests renewing your vows on major anniversaries or right after your wedding if you've eloped, but says couples shouldn't renew too soon or too often.
Other couples might renew their vows if they got married in a civil ceremony and want a religious commitment, or if they couldn't afford a wedding before and want to celebrate with friends and family. One reason not to renew your vows, according to About.com: because you miss wedding planning and want an excuse to have a party.
The Knot also suggests getting dressed up in your original wedding dress — hey, who says you'll never wear it again? But I Do Take Two warns that it's tacky to register for gifts. So what do you think of the concept of renewing your wedding vows: tacky or tasteful?
Photo courtesy of Bravo