Celebrity Books Written by Ghostwriters
If Your Fave Celeb Author Had a Ghostwriter, Would You Skip the Book?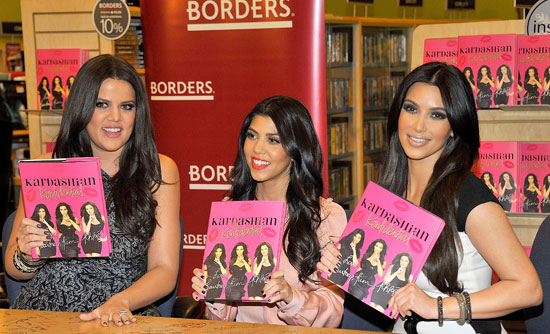 Call me a cynic, but 99 percent of the time when I see a new book written by a celebrity author, I assume it's written by a ghostwriter. So I wasn't surprised to read in a New York Times article that my assumptions are probably correct. Readers are purposefully kept in the dark about the behind-the-scenes relationship between star "authors" and their ghostwriters, with some celebs even publicly taking credit where credit is not due. One example is Nicole Richie, who according to the NYT said she writes all her own stories despite her publisher saying the majority of her latest book Priceless was written by a ghostwriter. And if you were confused as to how Snooki penned a novel after only reading two books in her life (Twilight and Dear John), she fessed up to a "co-writer" after first telling Matt Lauer on Today that she wrote the book.
I find it depressing that books by celebrities are likened to perfumes and other branded merchandise, when for legitimate writers a book is a much more sacred entity. And it just happens to be that my favorite celebrity authors are Chelsea Handler, who's adamant that she wrote her own works, and Tina Fey, who is a writer. But how do you feel about ghostwriters? Would you think less of a celebrity author if you found out she had a ghostwriter do the dirty work?