Celebrity Pregnancy Trend
Are There Only More Celebrity Pregnancies to Come?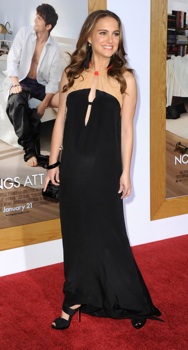 Hollywood is baby crazy right now! Natalie Portman kicked off the trend at the end of 2010, and then Victoria Beckham, Jane Krakowski, Marion Cotillard, and Kate Hudson followed in the New Year. Is it part of a larger trend? If it is, then there are only more pregnancies to come.
For 10 of the 16 years between 1990 and 2006, August was the most popular month to give birth — though Oct. 5 is the most popular day — and February was the least. That would mean August babies are conceived in November.
If November is for baby-making and August is for childbirth, then February and March are for baby announcements. Because celebrities, and their conception dates, are just like us, right?