Charlene Wittstock & Prince Albert Interview
Prince Albert and Charlene Address Runaway Bride Rumors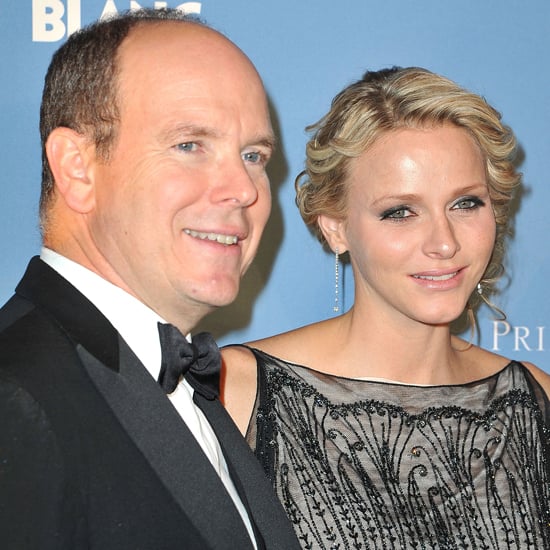 Four months ago today, Grace Kelly's son Prince Albert II of Monaco married Charlene Wittstock, an Olympic swimmer, in an extravagant, fireworks-topped royal wedding. But ahead of their big day there were some rumors swirling that princess-to-be Charlene was having doubts about the marriage, with the press even dubbing her the "runaway bride." The newlyweds were out and about in New York last night and stopped by the Today show this morning to address the rumors, with Charlene saying she found them "hilarious" and that they definitely were not true. Prince Albert said the rumors — which were extremely detailed for being tabloid fodder — stemmed from jealousy, but I don't know if I'm buying that. I'd be more likely to believe Charlene's reasoning that the more sensational stories sell more magazines.
As is the case with the other royal newlyweds, Prince William and Kate Middleton, it's all about the babies now — and the pressure is on for a royal heir (a legitimate royal heir, that is, since Albert already has two illegitimate children). And in the same way the UK changed its succession law to allow girls to be heirs to the throne, Monaco has also adjusted its constitution to allow succession through the female family line. So if Charlene and Albert have a girl, she'll be in line to the throne.
Watch Charlene and Albert address the rumors and more now.