Charlize Theron in Young Adult
5 Reasons a Real '90s Girl Will Love Young Adult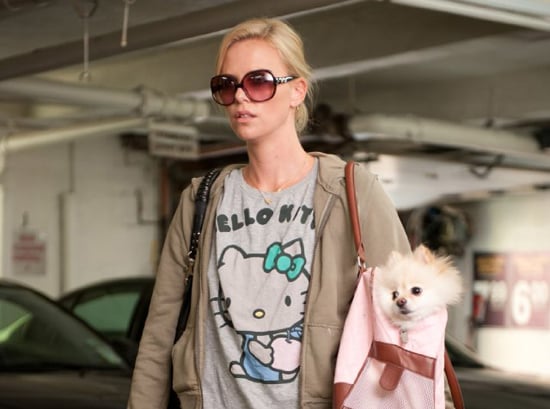 We are so excited that Young Adult hits theaters today! Charlize Theron plays Mavis, a girl who used to rule the school and is now dealing with some deep-rooted issues. She heads back to her sleepy Minnesota hometown to live out a sick twisted fantasy that she and her high school boyfriend are destined to be together. Doesn't sound too sick or twisted yet, right? The only problem is he's happily married with a sweet wife and newborn baby girl who Mavis refers to as "it." The movie makes you laugh and cringe in a way that only Diablo Cody could pen. But the icing on the cake? A constant influx of '90s references. If you're a girl who grew up in the '90s, here are five reasons you've got to see Young Adult.
Waverly

Prep reminds us of the girlie books we grew up with. Whether you were a lover of Sweet Valley High or Judy Blume, the Waverly Prep teen-fiction series that

Charlize Theron

's character writes will make you want to pull out those old books and dive back head first.
The jocks still dated the cheerleaders. Buddy and Mavis were the picture-perfect high school couple of the '90s. Too bad Buddy has moved on and Mavis is stuck in the past.
We enter an epic 1990s girlie bedroom. When we enter Mavis's untouched

high school bedroom

, there are enough colorful scrunchies and high school Glamour Shots to satisfy any '90s girl craving for nostalgia.
There is talk of the lost art of mixtapes. From the opening credits of the film, a yellow mixtape with the song "The Concept" by Teenage Fanclub plays a remarkably central role in the novel and Mavis's twisted vision of her lost love. While modern playlists are pretty awesome, I'd like to start a movement to bring the mixtape back.

Diablo Cody

went to high school in 1995! This girl lived out all the 1990s high school magic first hand. If we have to go back to high school, we're glad Diablo Cody is the writer to take us there.