Chelsea Clinton on NBC
Chelsea Clinton Is Latest Political Daughter to Join TV News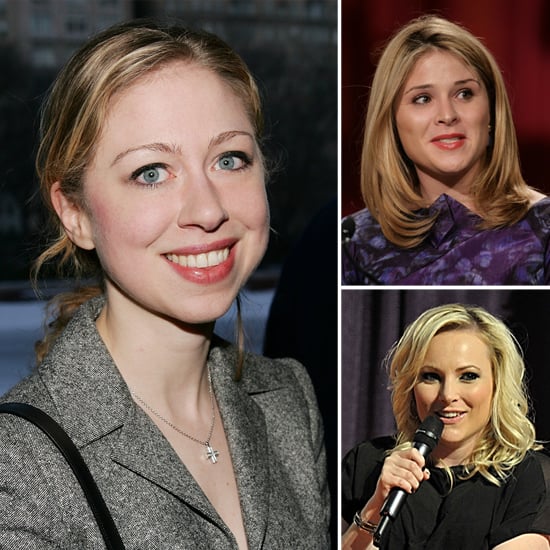 Chelsea Clinton grew up under the media spotlight, considering her dad became president when she was just 12 years old. Since then, her parents and Chelsea herself have been fierce guardians of her privacy. But now almost 20 years after Bill Clinton became commander in chief, Chelsea is taking more steps into the public eye. Her latest move? A gig as a special correspondent for NBC News.
Maria Shriver, daughter of JFK's sister Eunice Kennedy Shriver and former ambassador and vice presidential nominee Sargent Shriver, may have blazed the path for political offspring on national news. Maria worked for NBC News for more than a decade. She's been followed by bubbly former first daughter Jenna Bush Hager, who has been a correspondent for Today since 2009, reporting on topics like non-profits for children who lost a parent on 9/11. Megan McCain also just started a job for MSBC, and as an already outspoken and opinionated young Republican she seems more willing to take on political issues.
For her part, Chelsea will likely participate in NBC's "Making a Difference" series, which focuses on volunteers improving their communities. Of the political daughters on TV now, who would you rather watch?