Will Chelsea Clinton Run For Office?
Will Chelsea Clinton Follow In Her Parents' Footsteps?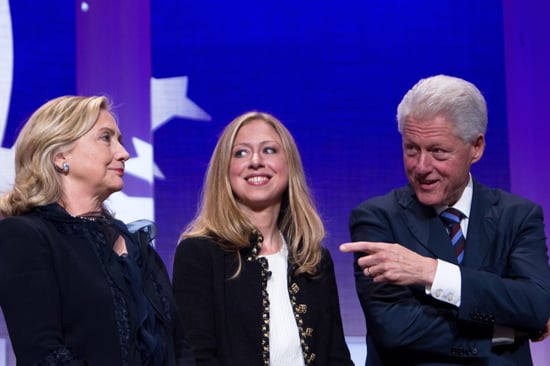 After a story ran today suggesting Chelsea Clinton will soon run for Congress in New York, a Clinton spokesperson said it was 100 percent false that the former first daughter will seek office this election season. But as Chelsea works on her PhD in public policy, she might also be working toward a political future.
A typically private Chelsea Clinton, 31, dipped her toes in the political waters during her mother's presidential campaign. And as Politico reports, Chelsea enjoyed it. She's recently found opportunities to be in the spotlight again, interviewing her mother at the Clinton Global Initiative event, starting a Facebook page, and authoring a piece about her father's legacy. Chelsea's also beefing up her own political credentials, working on a PhD in public policy for NYU. Apparently she is taking an interest in policy close to her mother's heart too, including healthcare and women's issues.
Of course, Chelsea could always use her training to further causes outside of public office. And it remains to be seen if the public would welcome a Clinton political dynasty that extends to the former president's kid as they did with George W. Bush. They could also reject it, as the people of New York did with Caroline Kennedy's failed Senate bid in 2009. Would you like to see Chelsea in politics?